Kane netted a hat-trick as England recorded their highest-ever World Cup goals tally – and biggest-ever World Cup winning margin – in a rout against debutants Panama to book their spot in the last 16 in Russia with one game to spare.
After the game, RT special guest host Schmeichel, who himself had a stellar club and international career, including wining the Champions League with Manchester United and European Championship with Denmark, praised the prolific England and Tottenham striker.
"I'm crazy about this guy, he is top, top class," former Denmark 'keeper Schmeichel said of Kane, who is now the outright top-scorer at Russia 2018 with five goals to his name.
"He hasn't got the personality of Ronaldo, Messi, or Neymar, he's a quiet lad and gets about his business... But he's got this hunger to score goals, it's incredible, at the same time he's a proper team player. He makes crazy runs for the team..
"I can't remember I've ever seen a player like this," Schmeichel added.
"I'm sure Ronaldo is angry, spewing, and probably Lukaku, because they've got four goals and Harry Kane has now got five, but people have predicted him as a major contender for the golden boot."
READ MORE: 'Football's coming home!' - Emphatic England inspire fans to dream of World Cup glory
When asked what scoring sensation Kane's World Cup appearances would mean for a potential big-money move away from Tottenham, Schmeichel suggested Kane would not be a in a hurry to leave White Hart lane.
"Kane comes across like a one-club man, he's very happy where he is, he's got probably one of the best managers in the world [Tottenham manager Mauricio Pochettino], I don't see him travelling abroad…
"He's a quiet man, not anonymous, but he's not the guy who goes out to nightclubs…
"I don't see him travelling, but if he was to be sold, I'd think he'd be at the level of Neymar, at the price PSG bought him for. He's probably the hottest property in the world."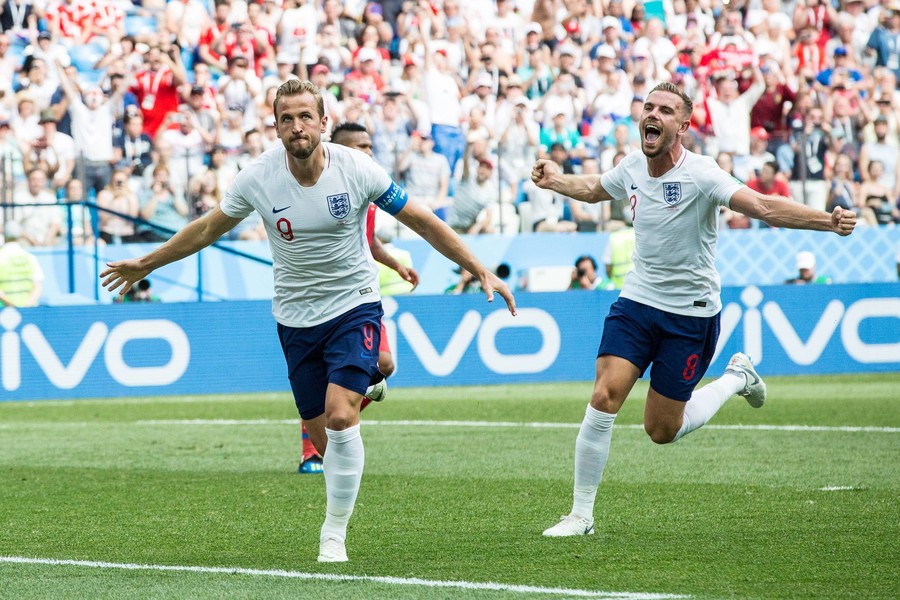 Kane was among the goals against Panama but defender John Stones also added a double and Jesse Lingard scored a stunning drive from range.
On Lingard's rasping drive from the edge of the box, Schmeichel said: "It's a cracker, this is Jesse Lingard all over, he's done this for Manchester United on many occasions, and he's a guy who has the knack of scoring important goals, he's not everyone's favorite player… but he's got the number 7 jersey, that's significant, it means Southgate values him."
Schmeichel also had particular praise for Stones' second goal – and England's fourth - which saw a well-worked free-kick end up in the net.
READ MORE: England smash spate of team World Cup records in 6-1 win over Panama
"Stones' goal was one of the best-crafted goals at the tournament, everyone made the right moves… it was very, very good."
England are now level with Belgium on six points at the top of Group G, with exactly the same goal difference.
The two teams meet in the decider in Kaliningrad on Thursday to determine whop tops the group and who finishes second.