Black Model Says She Suffered 'Extensive Hair Damage' After Dove Beauty Shoot
Tuesday - 11/06/2019 16:55
Sojourn Wallace claims the stylist on set was "not qualified to do black hair".
A black model is considering legal action against Dove after she allegedly suffered extensive hair loss and scalp damage after appearing in an advert for the beauty brand.
Sojourn Wallace, who featured in Dove's Respect Your Microbiome commercial in 2018, claims the stylist on the shoot was "not qualified to do black hair".
Wallace says she could smell her hair burning and saw clumps fall into her lap after it was straightened while wet and products were applied that were incompatible with her kinky locks, causing a "chemical reaction".
The model says she raised concerns about the stylist's capability at the time, but was dismissed by staff members.
The advert's director, who asked not to be named, told Wallace in a series of text messages that she had also raised the issue with Dove at the time of the shoot, but was ignored.
Dove has denied that it knew about Wallace's concerns until she spoke out publicly about the ordeal in May.
As a result of the botched job, the model said she lost 19 inches of her hair overall.



Speaking to HuffPost UK, Wallace said: "I was extremely hurt and distraught.
"To think I was actually hired because they asked for a model who has natural, thick, long hair – and then to actually have that taken away from me as a result of doing the commercial really felt like I was taken advantage of."
The model said she felt like "collateral damage for a brand that claims to be pro-diversity".
Wallace decided to publicly speak about the incident on Instagram Live after the campaign went live in February.
As a result, Dove's global communications manager contacted Wallace. The model asked to collaborate with the brand on a year-long, national campaign on hair inclusivity for black women, and for damages that would "commensurate with the incident".
In response, Firdaous El Honsali instead suggested the model could run in-house sessions on diversity for the brand – working alongside "black beauty" experts on what policy changes to "ensure all women have a positive experience on set".
The communications manager also offered Wallace £5,000 towards "expenses", and added that the company is "re-evaluating and strengthening " its guidelines.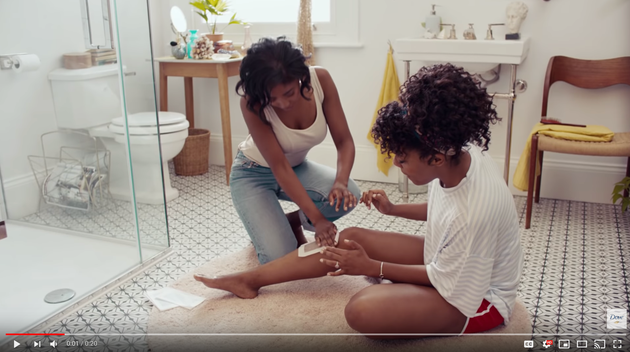 In reply, Wallace said she would be happy to collaborate with Dove on a national campaign about hair inclusivity, as opposed to internal sessions, and questioned how Dove had arrived at the £5,000 figure.
Wallace told HuffPost UK: "If Dove is really serious about diversity then they should work with me, and other black millennials, who want to shift the needle. They should put in the work to make their policies serious; we can tell them how to care for black hair.
"They should bring in experts who are from industries that represent us because it's not just a case of putting people in front of the camera."
She said stylists must better cater for the unique needs of black hair, accommodating different textures, porosity and products.

To have my hair stripped away really knocked my confidence; it made it really difficult for me to have my head raised as high when I would go out.Sojourn Wallace

Responding to Wallace's allegations, Dove spokesperson told HuffPost UK: "Our team was very sorry to hear about Sojourn's experience as a part of a Dove commercial shoot last year, and we take this matter very seriously. What she described is inconsistent with our brand values and beliefs."
The spokesperson said the brand had "offered to cover any hair expenses Sojourn may have incurred". They added: "We always aim to meet the needs of individual hair types by ensuring we pair the women in our shoots with stylists who are skilled with their specific hair type. We are using these discussions as an opportunity to further strengthen our approach, and we invited Sojourn to collaborate with us on that."
But Wallace has expressed disappointment that Dove only reached out to her after she voiced her concerns publicly, claiming that the brand's staff were aware of the incident at the time.
"Dove knew what happened, when it happened, in real time," she said.
"The fact that I had to wait a year for my hair to grow – to feel confident enough to speak out and put it on social media – before they actually address it is heartbreaking."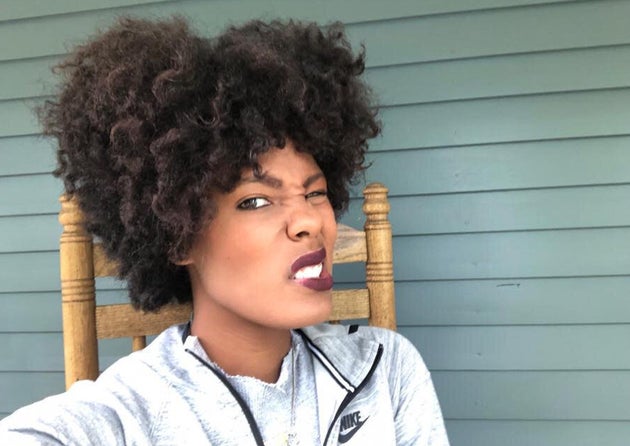 Wallace's story comes just weeks after black Burberry model, Olivia Anakwe, slammed hairstylists for a lack of understanding of afro hair, after she claims she was "ignored" backstage during Paris fashion week.
Writing on Instagram in March, she said: "Black models are still asking for just one hairstylist on every team, no matter where your team is from, to care for afro hair. [...] This needs to change."
British supermodel Naomi Campbell has also spoken about her frustrations in dealing with hairstylists who were not prepared to work with afro hair.
"When I was younger, I encountered this same issue," she told Teen Vogue in 2016.
"I would be backstage at shows and there would be stylists who didn't have any experience working with black models. It's disappointing to hear that models of colour are still encountering these same issues all these years later."
Wallace said she is not speaking out in order to claim compensation. "I don't want people to ever think that this is just about me getting a payday from Dove," she said.
"If I had a choice between getting my point across...and the compensation I feel like I deserve; I would choose to make sure that I speak up for all the other women out there who have to walk into these castings, on these sets, that are not represented. That means more to me than anything."