Greg, a Canadian lawyer, is 28 but he's already had 11 serious relationships. He says each of those relationships ended with infidelity, on his part, and severe self-doubt on the part of the women. He is a self-confessed "gaslighter".
"Looking back it's clear that I was gaslighting the women and slowly making them second-guess their version of reality," he says.
He's speaking out now to give insight into the mind of a gaslighter, and to warn women of the tell-tale signs.
Gaslighting has been described as psychological abuse where false information is deliberately presented to the victim - the purpose being to make the victim question their own memory and perception of events.
Greg learned that he was a gaslighter recently, while in therapy.
He pinpoints the start of his behaviour to a relationship when he was a 21-year-old law undergraduate.
Paula was four years older and completing a master's degree. Greg describes the relationship as "romantic but unsteady". He soon began sexual encounters with other women behind her back.
I deliberately used demeaning language to make her lose confidence in her reading of the situation, of my infidelity - she was 'paranoid', she was 'crazy', she was 'full of drama'
But Paula was an intelligent woman and soon picked up that Greg was being unfaithful to her. Greg says that in order to continue cheating, while still maintaining their relationship, he had to "alter her reality".
He began identifying "techniques and pathways" in which he could manipulate Paula - laying the groundwork in order to make the lies that would come later more believable.
"Paula was extremely intelligent, but I was aware that I was leaving traces of infidelity in the digital world, on social media," says Greg.
He said he made jokes over a period of time pointing to her "obsession" with social media, making her feel that she was suspicious in an unhealthy, even "crazy" way.
"I deliberately used demeaning language to make her lose confidence in her reading of the situation, of my infidelity. She was 'paranoid', she was 'crazy', she was 'full of drama'.
"I'd say this all as jokes. But they would build over time, and she then started to believe."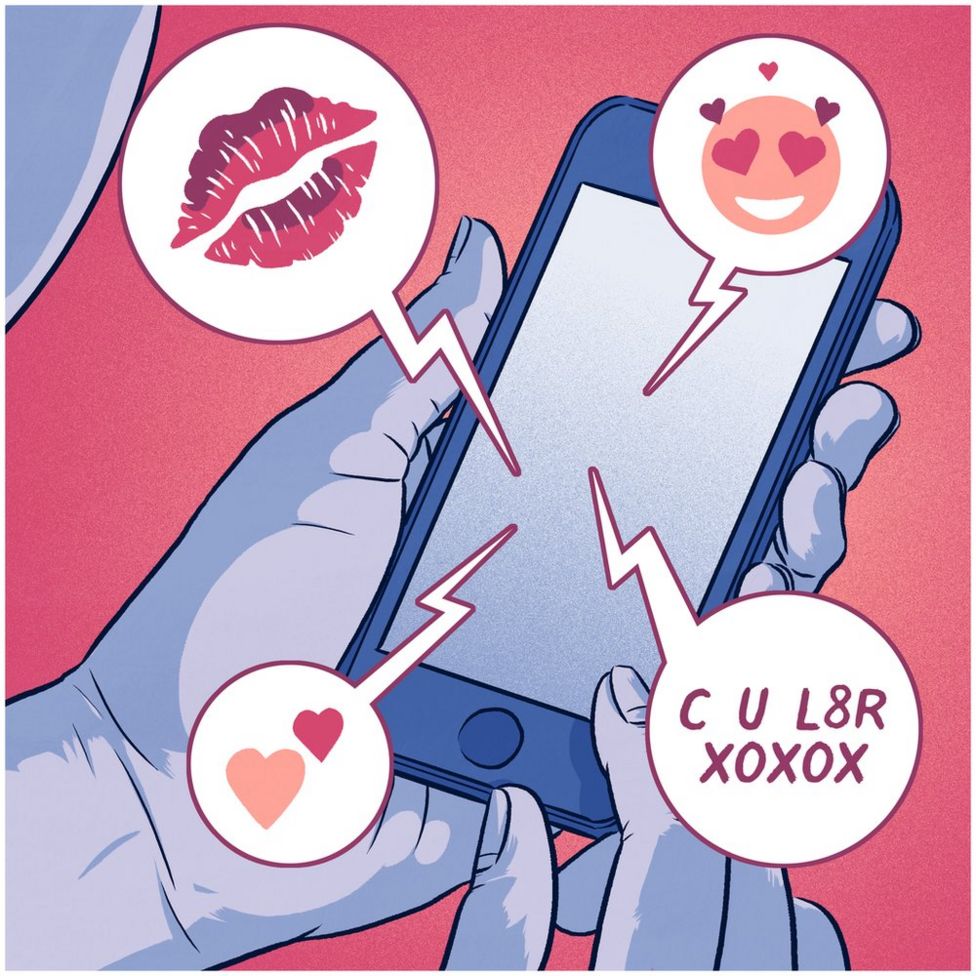 The desired effect was achieved. Paula, who had suspected his infidelity, began to wonder aloud if perhaps she had been wrong to doubt him, if her judgement had left her. While she still had her doubts, Greg says she had started to question herself and apologised for suspecting him, vowing to spend less time on social media.
"Gaslighting as a term has been overused," says Dr George Simon, psychologist and author of international bestseller In Sheep's Clothing: Understanding and Dealing with Manipulative People.
"Gaslighting is when you know in your gut that you have a situation read right, but the other person is trying to convince you that you have read it all wrong. If this happens over a period of time one's sense of reality slowly erodes. There is a scale to gaslighting, from lying and exaggerating to controlling and domination. Greg was on the less extreme part of the scale but definitely on it."
Another tactic Greg used was to discredit other women. Some were women Paula had never met - the women he was cheating on her with. Others were Paula's own friends.
From my experience it's not true that it is vulnerable or insecure women who are susceptible to gaslighting - these were successful women
"I'd construct narratives where these other women, the ones who could reveal my behaviour, were women who couldn't be trusted, where they were liars.
"And despite Paula's better judgement, despite saying she was a feminist, she would then trust me and take a dislike to women whose version she would now no longer believe, even if she did meet them and found out they weren't these terrible human beings I made them out to be.
"I was isolating her from those who would tell her the truth."
After Paula, Greg embarked on a series of other relationships. He says that the women came from a variety of backgrounds and had different personalities. The pattern continued.
"There are two traits that people - and we must say people as men are also vulnerable - who are prone to being gaslighted share," says George Simon.
"One is conscientiousness. People who have a conscience, people who generally do the right thing and are trusting, because they are trustworthy in nature.
"The other is agreeableness. You want to treat people well and get along. You don't want to unnecessarily rock the boat in your relationships."

Read More (...)