"How would you like me to describe you?" asked journalist Liam Bartlett in a 2007 60 Minutes Australia interview with Beyoncé, who at the time was only 25 years old. "A legend in the making," she responded.
It's safe to say that by 2019, after dropping two critically acclaimed albums, a documentary and a film, winning 23 Grammys, and headlining Glastonbury and Coachella (the first black woman to do so), she's undoubtedly made that happen.
At the start of the decade, however, in 2010, Beyoncé was at a crossroads. She had always been a talented performer. Her solo music was upbeat and catchy; she had bona fide hits with "Irreplaceable" and "Single Ladies (Put a Ring on It)," both topping Billboard's Hot 100; her dance moves sparked viral parodies; and her vocal performances were commendable.
But in a world where a new class of pop stars were emerging — from the eccentric Lady Gaga, to the chameleonic Rihanna, to the hit-making machine Katy Perry, those traits were not enough for Beyoncé to stand out from her contemporaries in any significant way. (In fact, Beyoncé herself later admitted to Access Hollywood in 2011 that two previous solo albums, 2006's B'Day and 2008's I Am... Sasha Fierce, weren't classics.)
Her 2011 album 4 became the lowest-selling record of her career, and her first attempt at documentary filmmaking, 2013's Life Is But a Dream, was criticized for being shallow and self-involved. So how did Beyoncé go from clearly talented, but merely mortal pop star, to the woman behind some of the decade's most memorable, politically radical works of art, credibly claiming the mantle of King of Pop? Through determination, self-discipline, and a notable thwarting of pop music conventions. Bow down.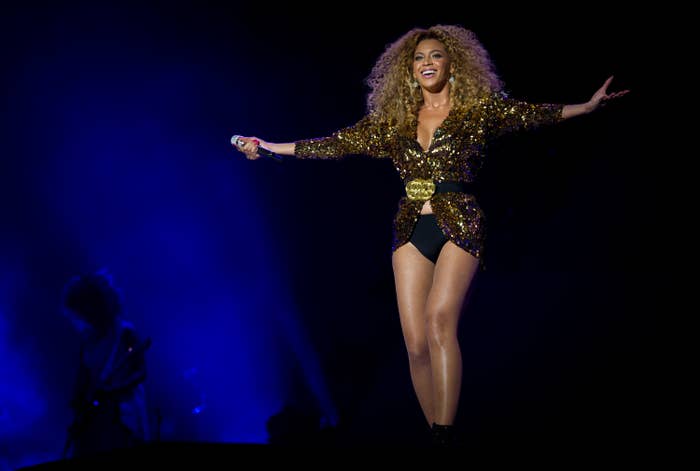 In 2010, Beyoncé had just completed a successful world tour (grossing nearly $120 million worldwide) for her third solo album, 2008's I Am... Sasha Fierce. That era presented the public with two Beyoncés: Beyoncé the entertainer and Beyoncé the person. One way of looking at the project is that she was splitting herself in two. By employing the gimmicky Sasha Fierce as an alter ego, she was able to silo different music genres on the album — R&B and pop, placed on separate discs — as a means of appealing to a broad audience. But the move felt like a transparent attempt to please everyone, and while the album generated some hits, including the smash single "Single Ladies," and topped the charts, moving 482,000 copies, it wasn't a very memorable album. Its success was simply par for the course for a performer of Beyoncé's level. And Beyoncé seemed burned out.
In January 2010 after her tour was over, she told USA Today that she'd "like to take about six months and not go into the studio." That sabbatical, which lasted nine months, was eventually captured in 2013's Life Is But a Dream, an HBO documentary Beyoncé directed, wrote, and produced that was met with lackluster reviews. (Critic Rachel Kaadzi Ghansah later referred to it as a "video-length selfie.")

Read More (...)