The first-round of the 2021 NFL Draft brought drama as rumors and trades dominated the headlines. We saw five quarterbacks taken on Thursday and several deals that might change the landscape of the league for the foreseeable future. Of course, we won't know how any of these moves pan out for a little bit, but the NFL Draft has become one of the most exciting events in sports.
Every single team has hope and fans will always believe that their team just drafted a future star. There were plenty of surprises and clearly plenty of smoke heading into the draft. The 49ers took their QB while Mac Jones fell to the Patriots and the Bears traded up for Justin Fields. Who saw that coming?
That's the beauty of the entire thing. With the first-round of the 2021 NFL Draft in the books, it's time to take a look at what teams did and give out some grades for every single pick. Let's have some fun.


1. Jacksonville Jaguars - Trevor Lawrence, QB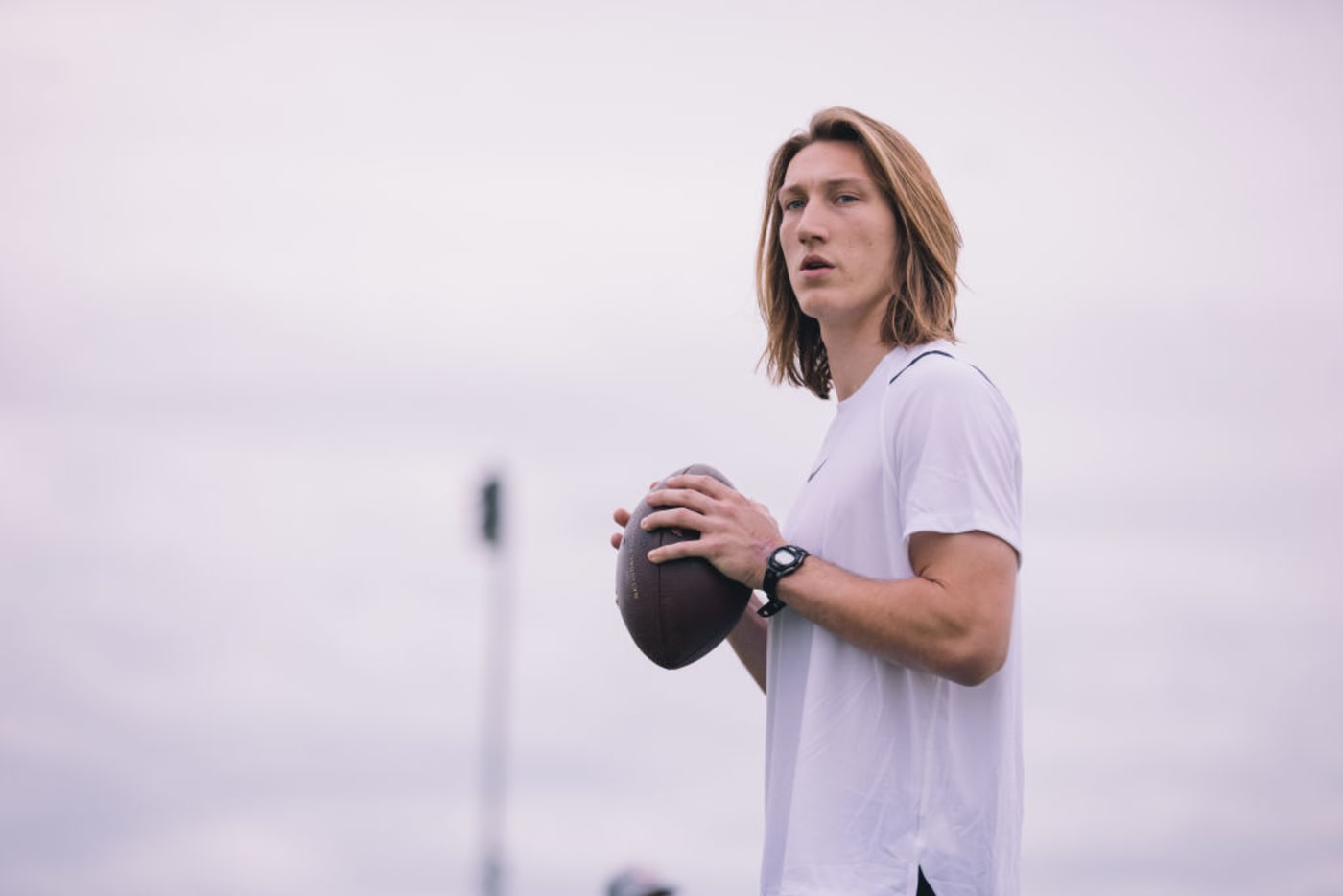 Grade: A+
We knew this would be the pick for months. The Jaguars kept things simple by getting the best overall quarterback prospect since Andrew Luck. Lawrence immediately energizes a fan base that hasn't seen quality quarterback play since David Garrard's 2007 season. Lawrence is extremely smart and will benefit from Darrell Bevell's scheme. His ability to create chunk plays will make this unit much more explosive in 2021 and beyond.


2. New York Jets - Zach Wilson, QB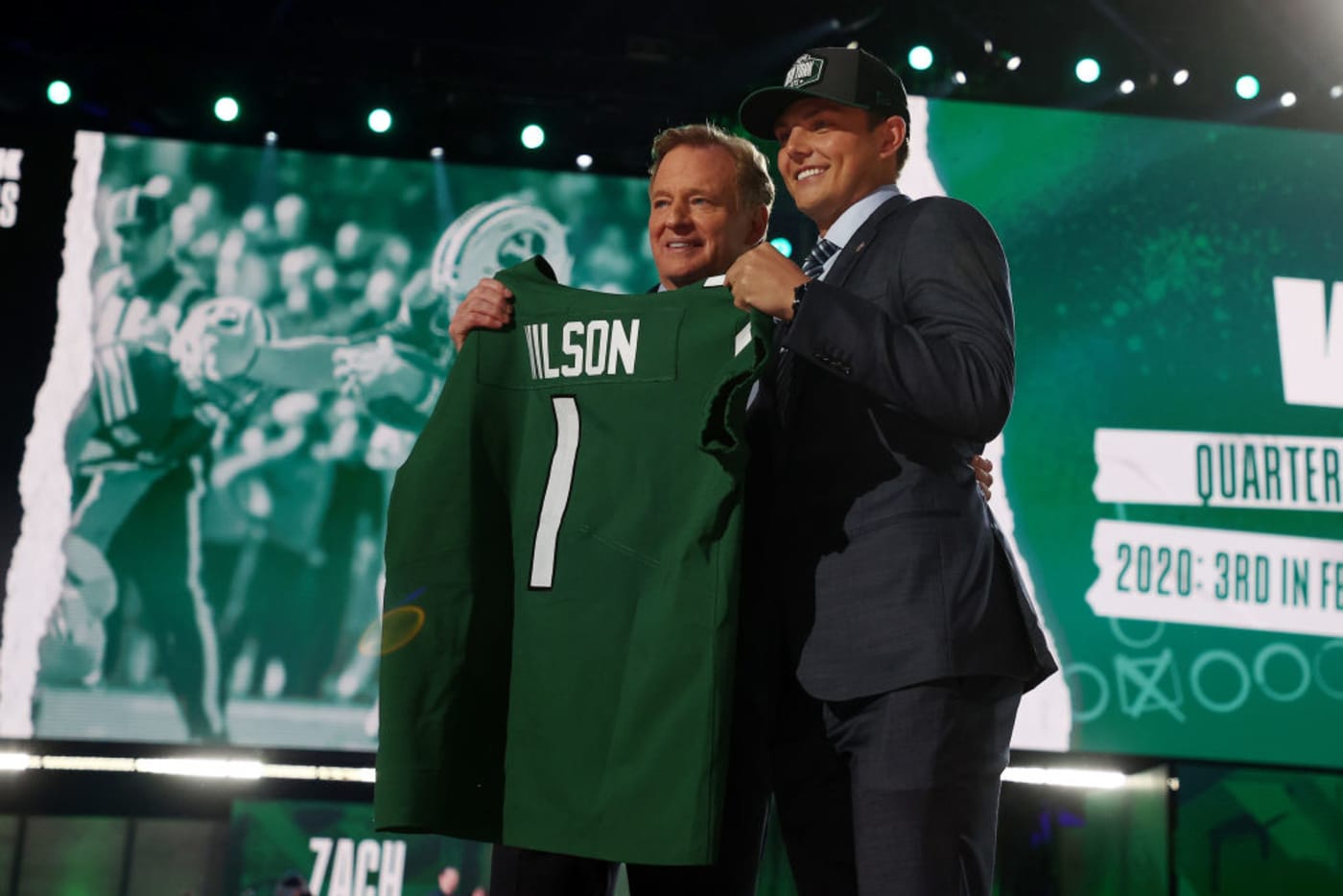 Grade: B+
Did the Jets take the second-best quarterback in the class? I don't think so since Justin Fields was on the board. But BYU's Zach Wilson is an explosive passer with upside to help change the culture in New York. Wilson must transition from a cushy situation where he rarely saw pressure and got away with average mental processing. His surge from unknown prospect to No. 2 overall pick is a sign of his massive development in 2020. The Jets must continue to invest into the offense around him.
3. San Francisco 49ers - Trey Lance, QB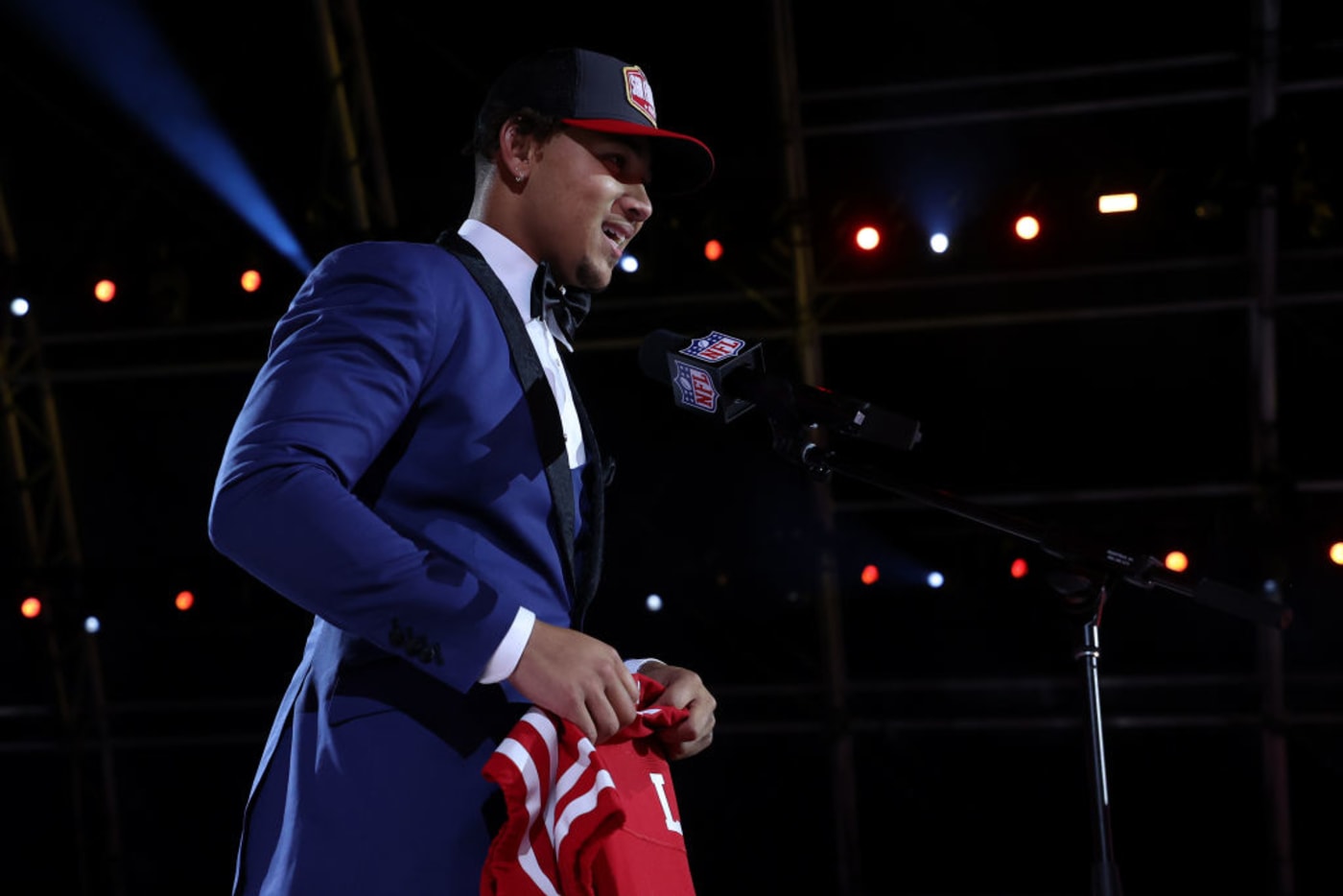 Grade: B
After a month of media guessing incorrectly about Mac Jones being the pick here, the 49ers landed the guy they wanted along in Lance. The phenomenal athlete was acquired for a heavy price despite how raw he is as a passer. Kyle Shanahan's coaching chops will be tested as Lance lacks natural accuracy and experience. Like the Jets, this pick will be scrutinized with Fields lasting until the 11th pick. Lance was praised for his intelligence throughout the draft process in addition to his physical gifts. He possesses an extremely high upside but similar level of risk.


4. Atlanta Falcons - Kyle Pitts, TE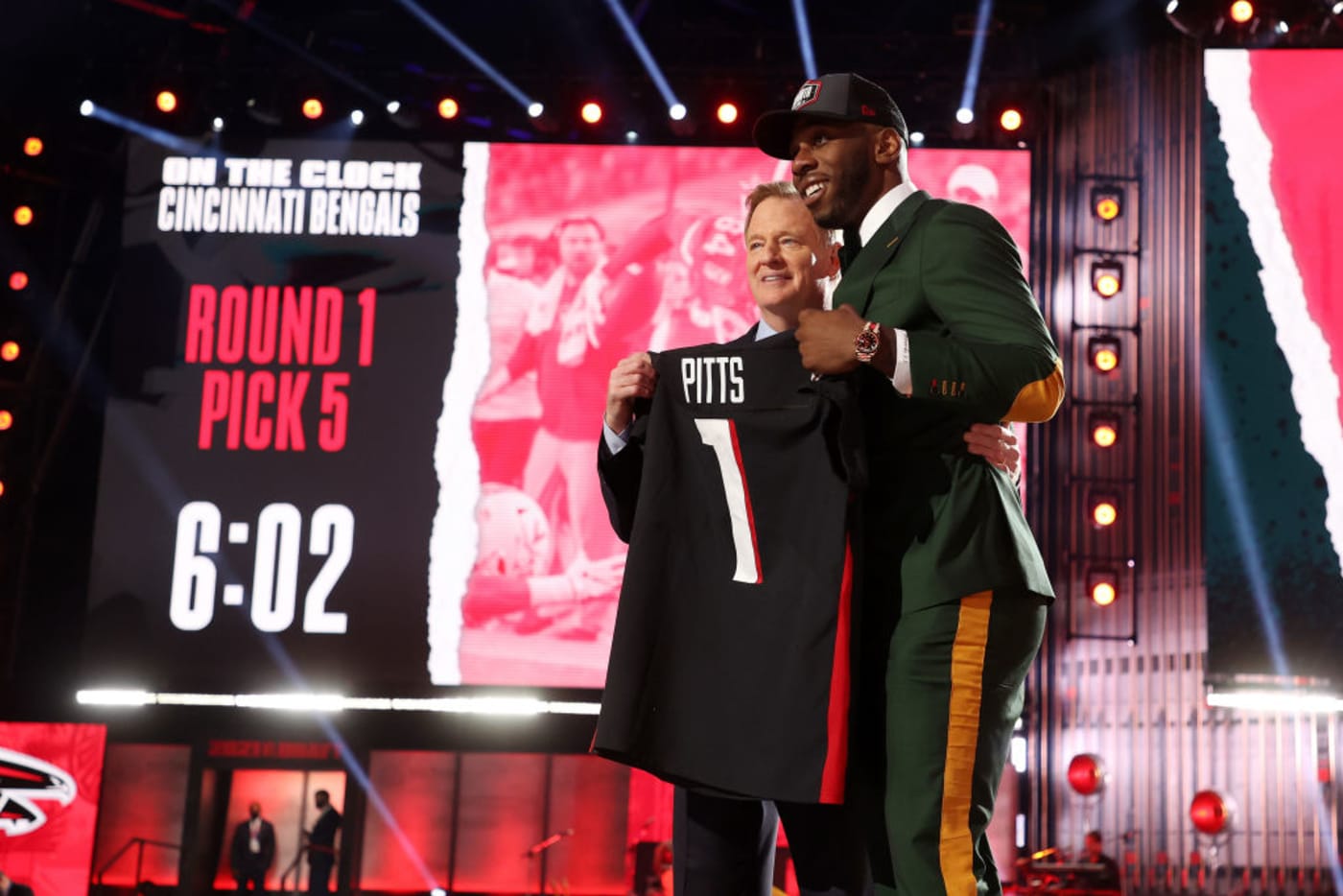 Grade: A
It's fair to wonder if the Falcons missed their best chance to restart at the quarterback position. Fields, a local product, would've been a natural heir to Matt Ryan. However it's hard to fully fault them for taking one of the best tight end prospects of all time. Pitts is a rare playmaker with his size, hand strength, speed, and balance. He'll thrive in this offense and is surrounded by an elite core of talent. The Falcons were smart to get him.
5. Cincinnati Bengals - Ja'Marr Chase, WR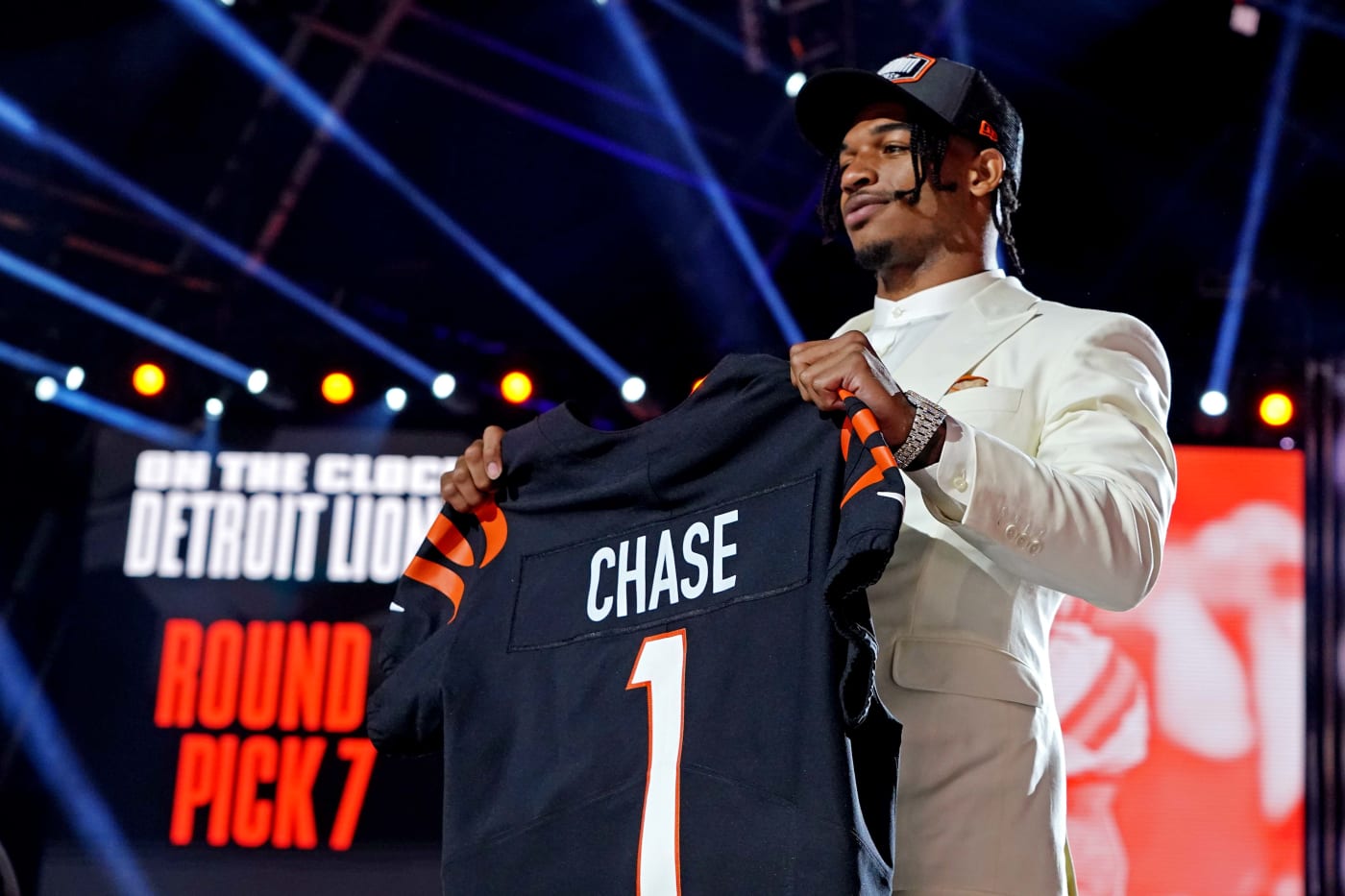 Grade: A+
Joe Burrow gets his guy and another star-level playmaker to complete the Bengals offense. Sure, the Bengals could've taken a blocker, but this class depth lies in the trenches over receivers. Chase is bound to become a No. 1 option early in his career. Taking Chase here allows the Bengals to address the line later. Chase, Tee Higgins, Tyler Boyd, and Joe Mixon is a downright scary group.


6. Miami Dolphins- Jaylen Waddle, WR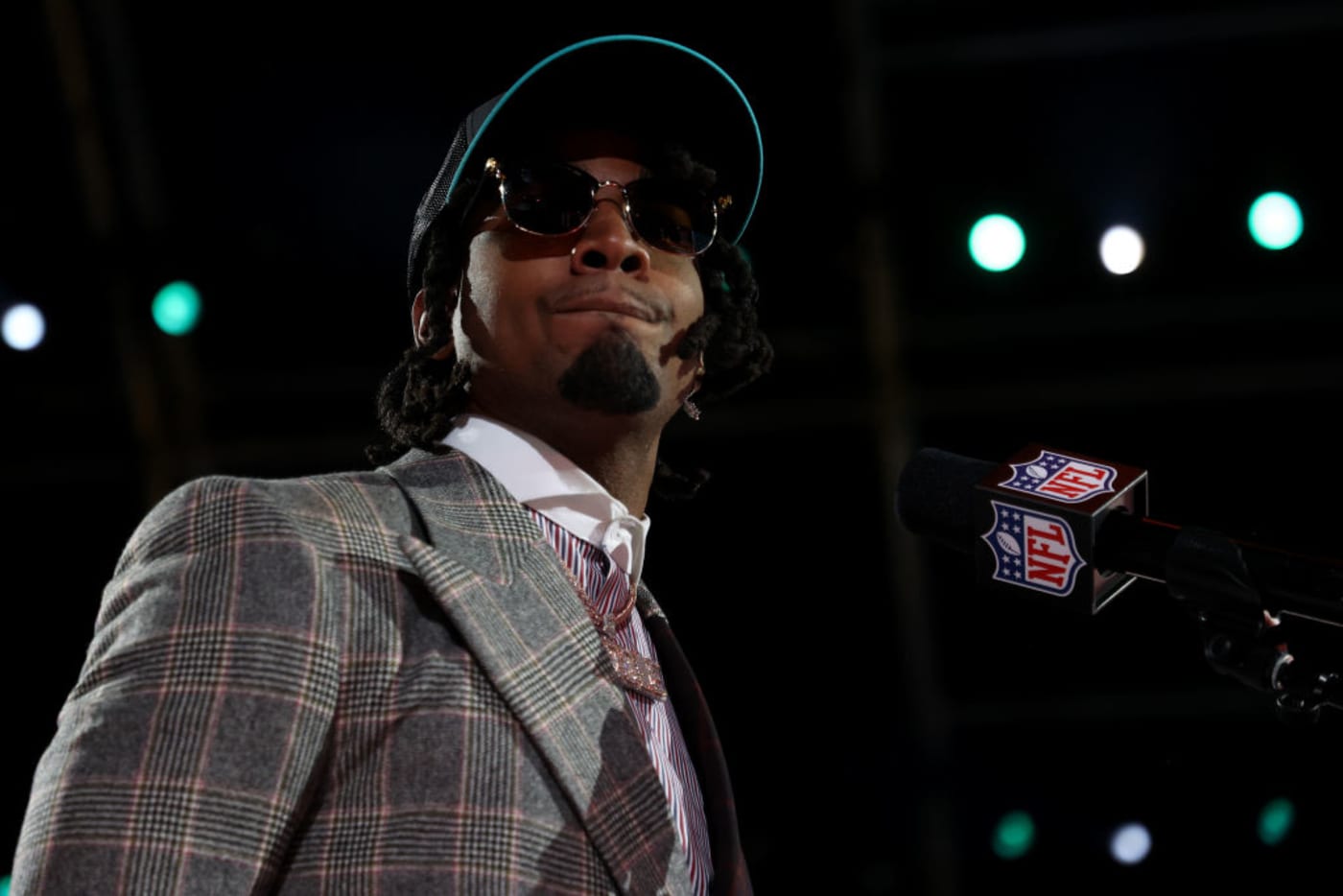 Grade: B+
In total, Miami landed Waddle, a 2023 first-round pick and 2021 fifth-round pick in exchange for the right to take Pitts or Chase. Waddle is a fantastic playmaker in his own right but was a tier below those two. I don't mind the cost of trading up from 12 to six despite criticism Miami overpaid. Waddle has to be a Pro Bowl-caliber player for this pick and trade to really be a hit. He has Tyreek Hill upside. Tua Tagovailoa has a great arsenal of firepower now with Waddle, DeVante Parker, Mike Gesicki and Will Fuller on board.


7. Detroit Lions- Penei Sewell, OT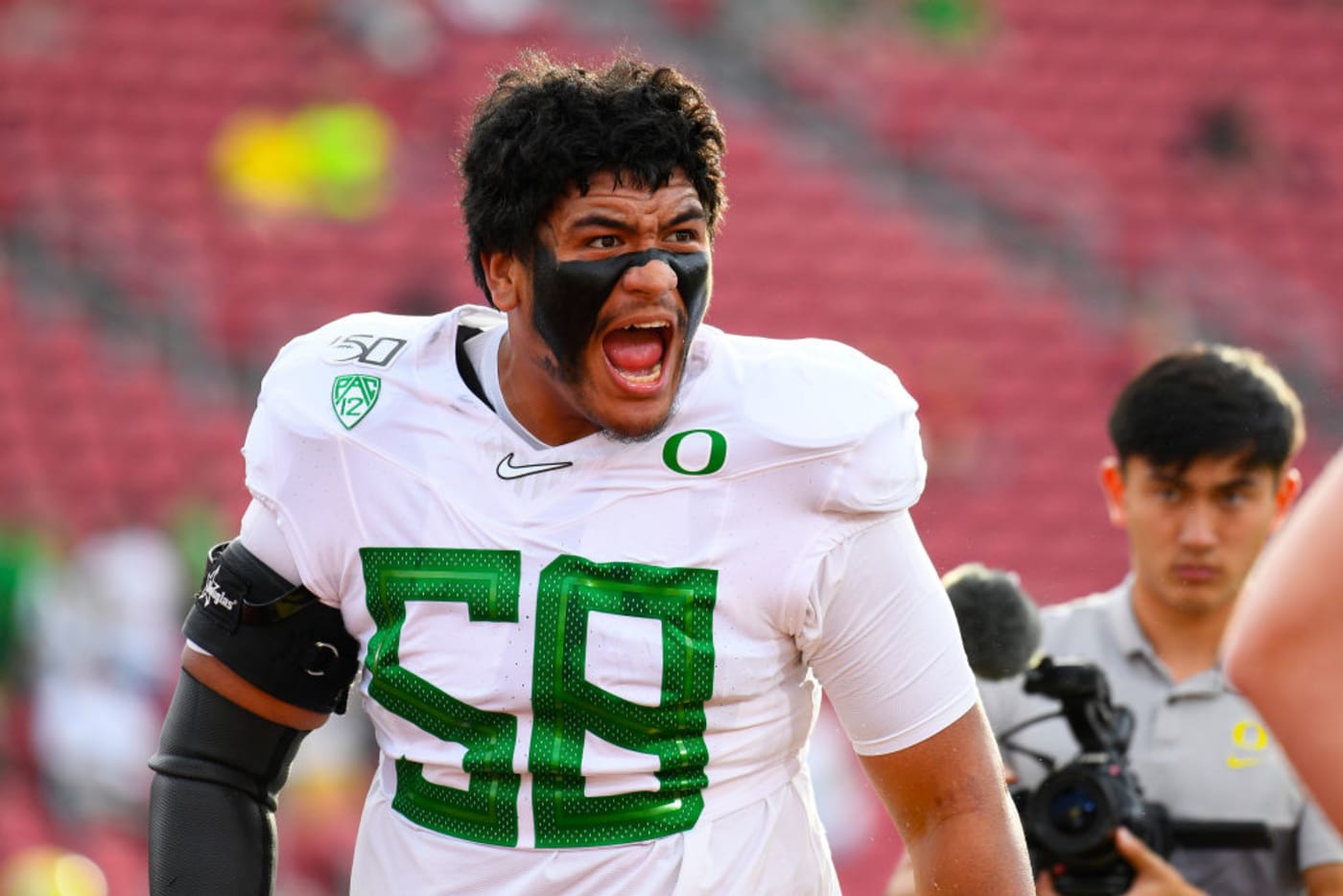 Grade: A
Quarterback should've been in play here but general manager Brad Holmes wants to give Jared Goff a shot in 2021. At least he provided a major upgrade at tackle. Sewell is a top-notch prospect who can play opposite of Taylor Decker for the next decade. The crowning of Sewell as a generational talent was premature but few players his size move as well as he does. He can play either left or right tackle. This will help their run game as much as their passing game.


8. Carolina Panthers- Jaycee Horn, CB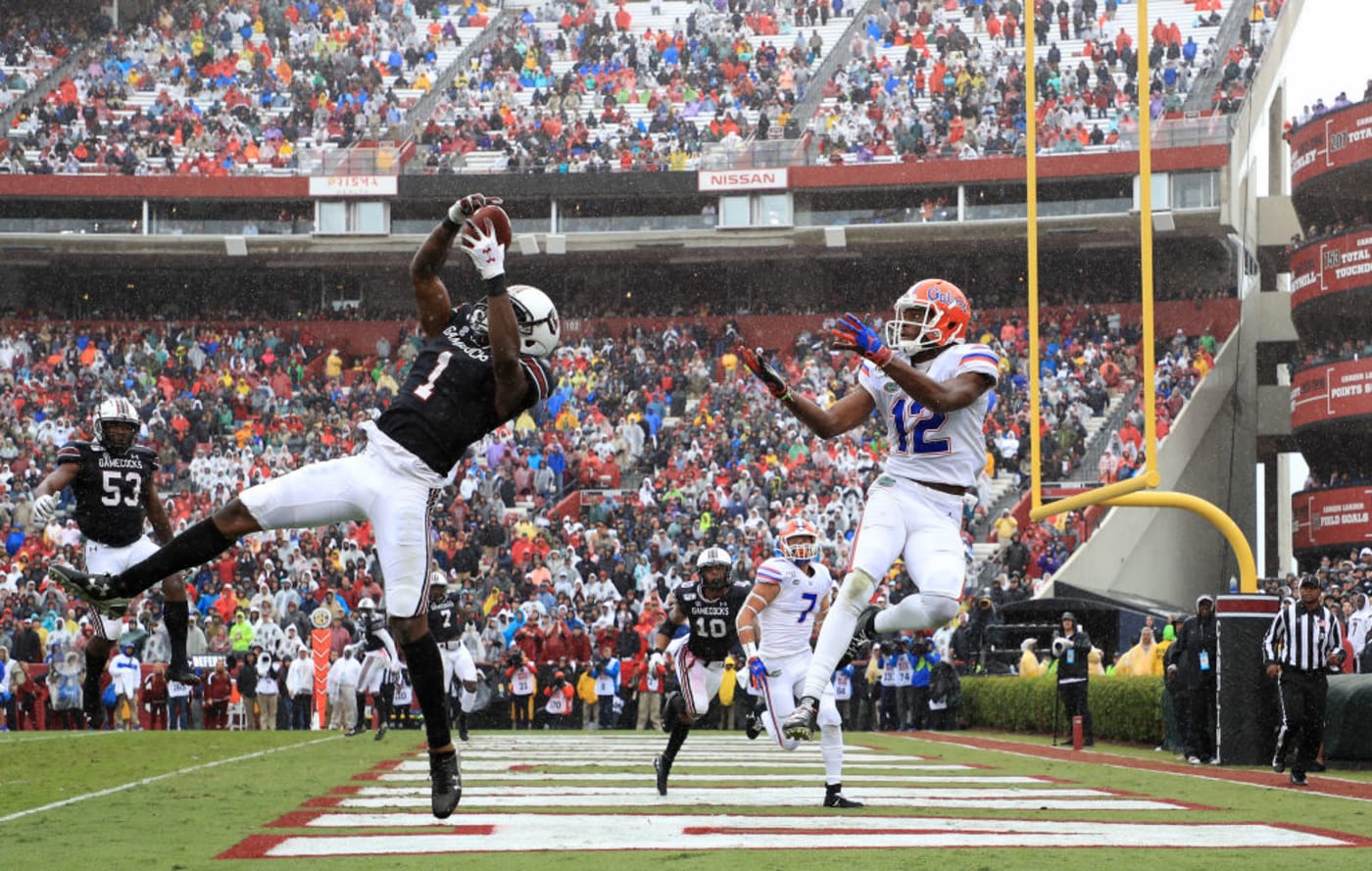 Grade: A-
Horn is a phenomenal physical specimen and has the best potential in the class. He was built in a lab with his measurables, and plays the position confidently. He's constantly in control of his body and knows when to be physical. He'll be the best corner Carolina has had in a long time and they badly needed him. But they're another team that had a quarterback upgrade available in Fields on the board. They'll regret passing on Fields if he becomes a stud and Sam Darnold fizzles out.


9. Denver Broncos- Patrick Surtain, CB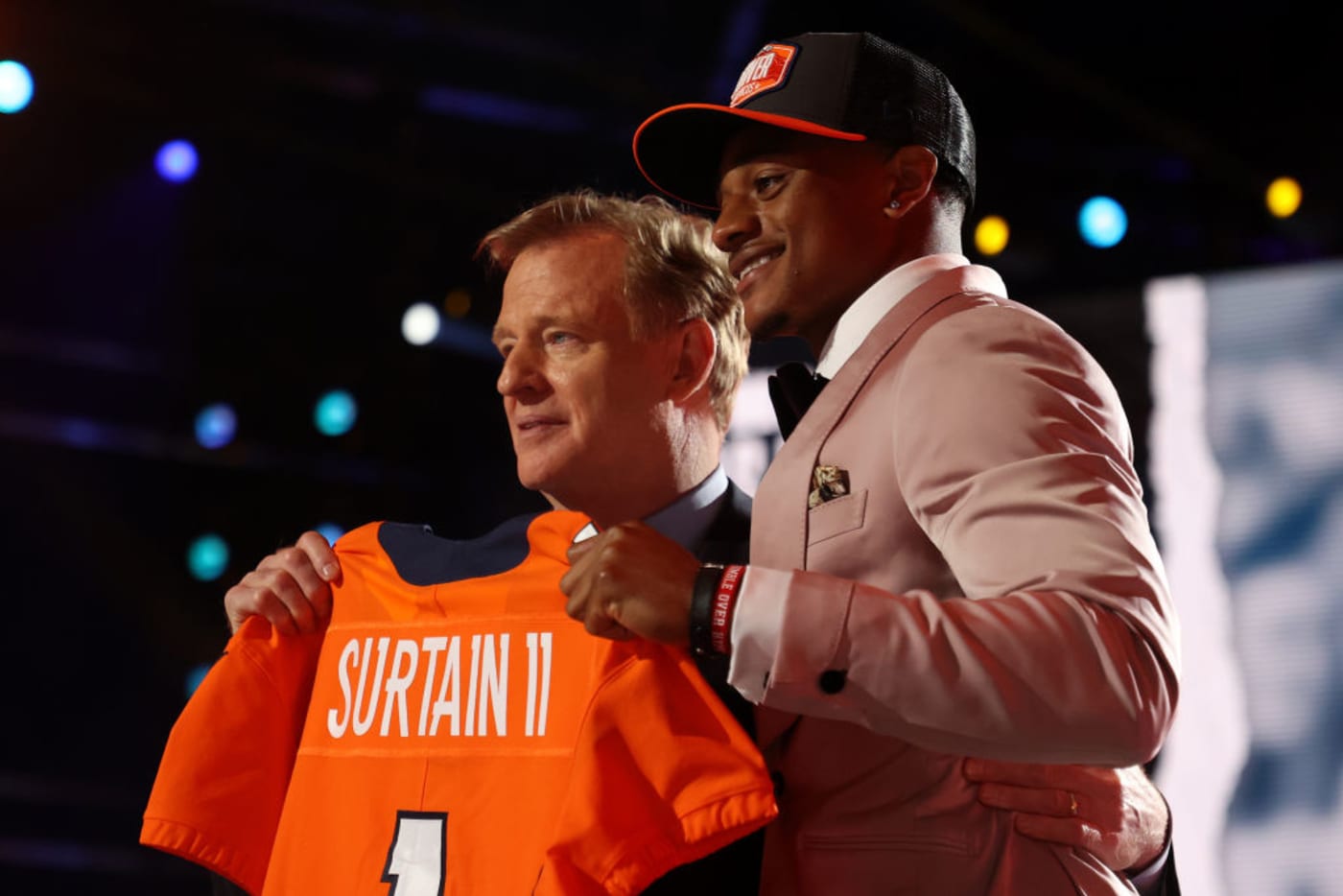 Grade: B
The Broncos were shrouded in Aaron Rodgers rumors but nothing came to fruition before their pick. Instead they pivoted with the surprising pick of Alabama's Patrick Surtain. The legacy corner is a good prospect and joins a loaded secondary with Kyle Fuller, Justin Simmons and Ronald Darby. He's an excellent man corner and will be an above-average starter for a long-time. However needs at quarterback and along the offensive line could've also been addressed.
Like a few other teams in this range, though, they'll be tied to Fields depending on how their own quarterback situation plays out. Fields could've elevated this team more than another cornerback.


10. Philadelphia Eagles- Devonta Smith, WR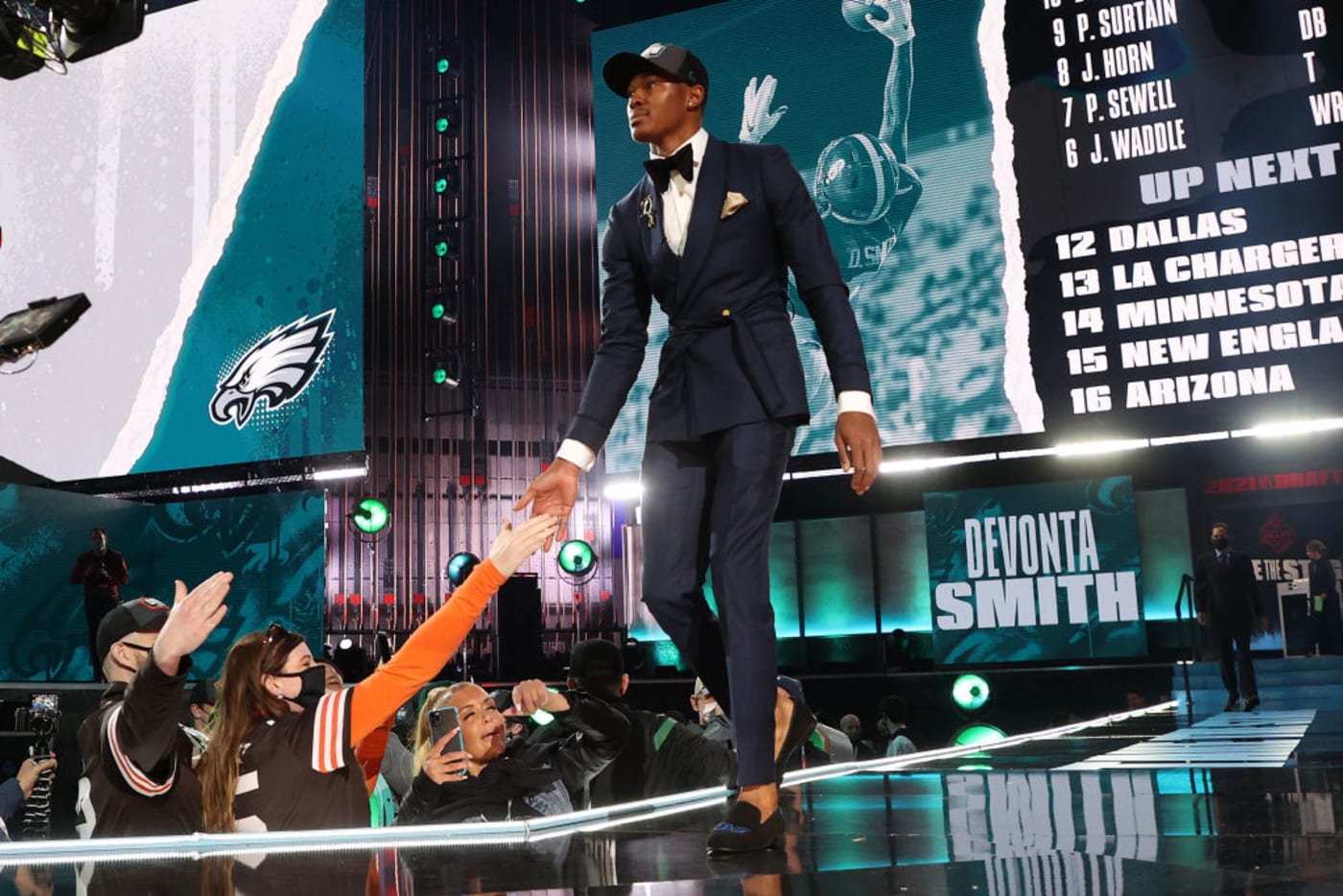 Grade: B
Seeing an intra-division trade was shocking, especially when the Cowboys knew they'd face whoever Philadelphia took at least twice a year. The Eagles jumped the Giants for Heisman-winner Devonta Smith. The Eagles needed more talent at the position and are hoping Jalen Reagor and Smith will jumpstart the unit. This decision is a bold one after Jalen Hurts failed to really impress in his limited 2020 playing time. Smith is talented and can contribute in many ways. It won't matter a ton if Hurts can't be a franchise passer.
11. Chicago Bears- Justin Fields, QB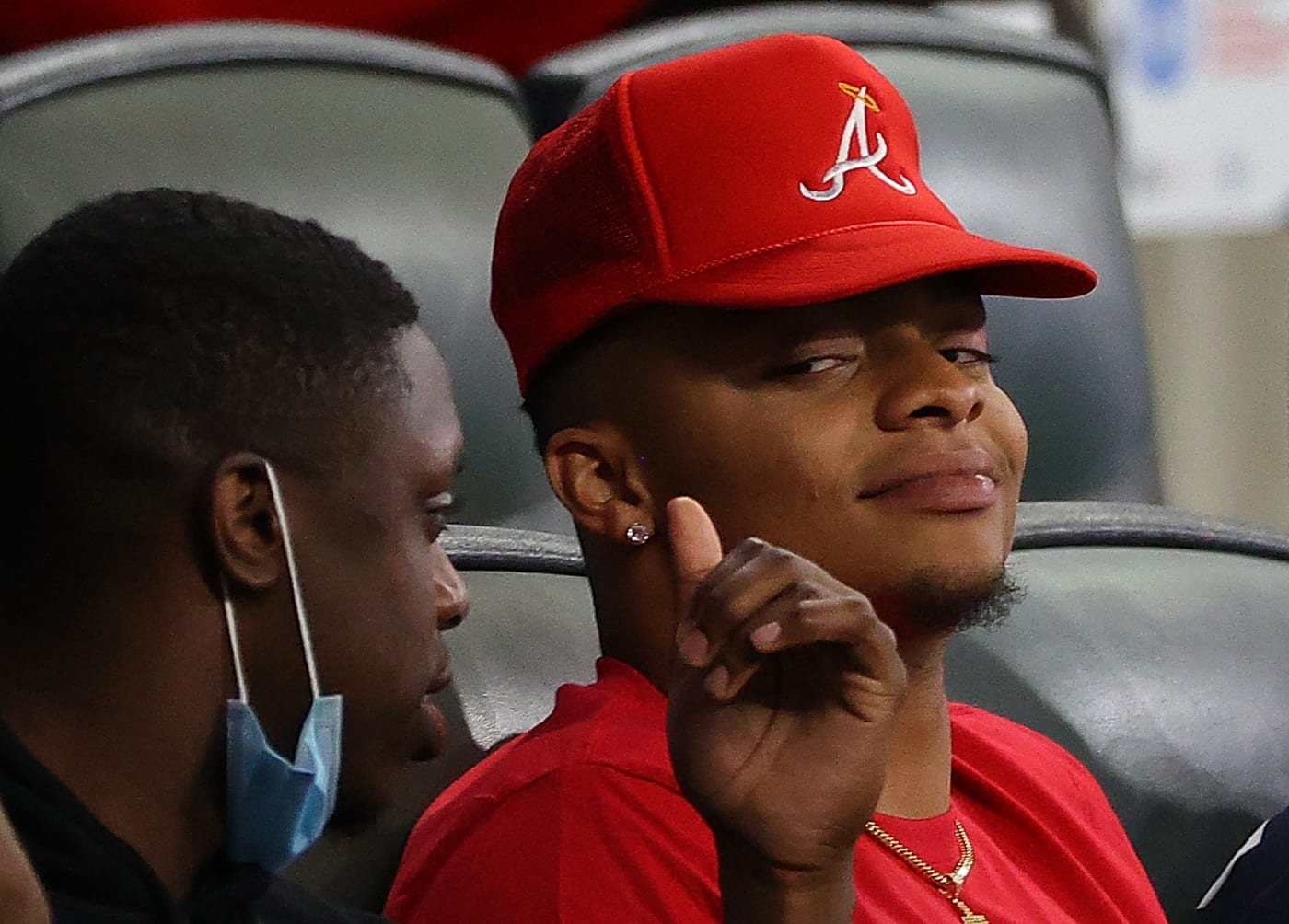 Grade: A+
This feels like Patrick Mahomes slipping all over again. Fields has been an elite prospect since prep school but suddenly fell throughout the draft process despite having all the tools needed to be a great passer. The Bears wisely traded up to get the most talented passer they've possibly ever had. Chicago will have him compete against Andy Dalton but Fields should win out sooner than later. He's extremely accurate to all levels and a dynamic playmaker. Matt Nagy will need to assist in speeding up his processing through play design but all young quarterbacks struggle with this.
12. Dallas Cowboys- Micah Parsons, LB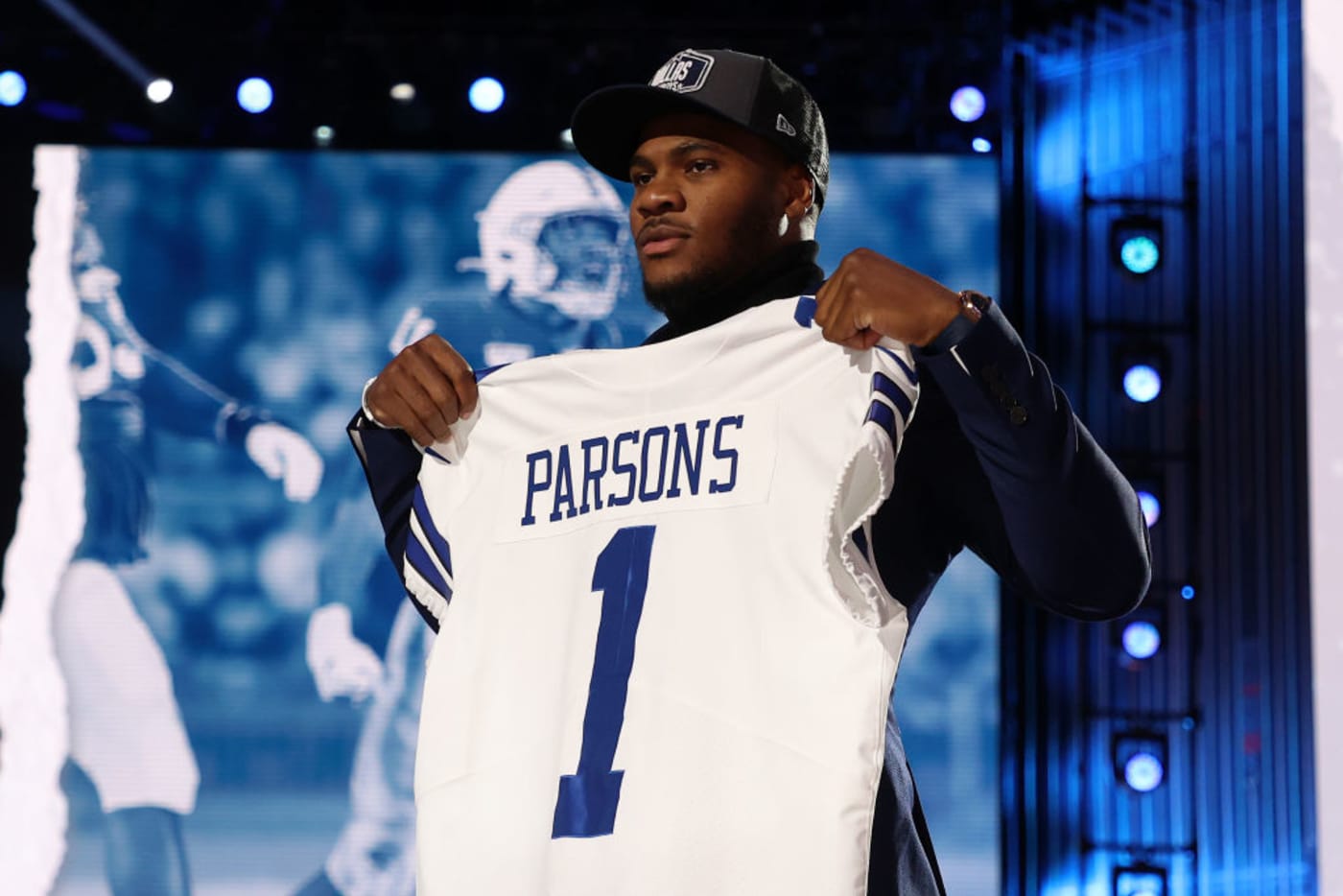 Grade: C+
The corner run hurt the Cowboys' intentions to beef up the secondary and they shocked everyone by taking a linebacker. Parsons is the third linebacker they've invested highly into. However, recent draft picks Jaylon Smith and Leighton Vander Esch have had issues with inconsistency and injuries, so grading this pick is difficult. On his own, Parsons could be a dynamic talent, and linebacker may quickly be a big need for the team. But the rest of the league is devaluing the position while the Cowboys continue to invest into it. This is a matter of a good player but not a great value.


13. Los Angeles Chargers- Rashawn Slater, OL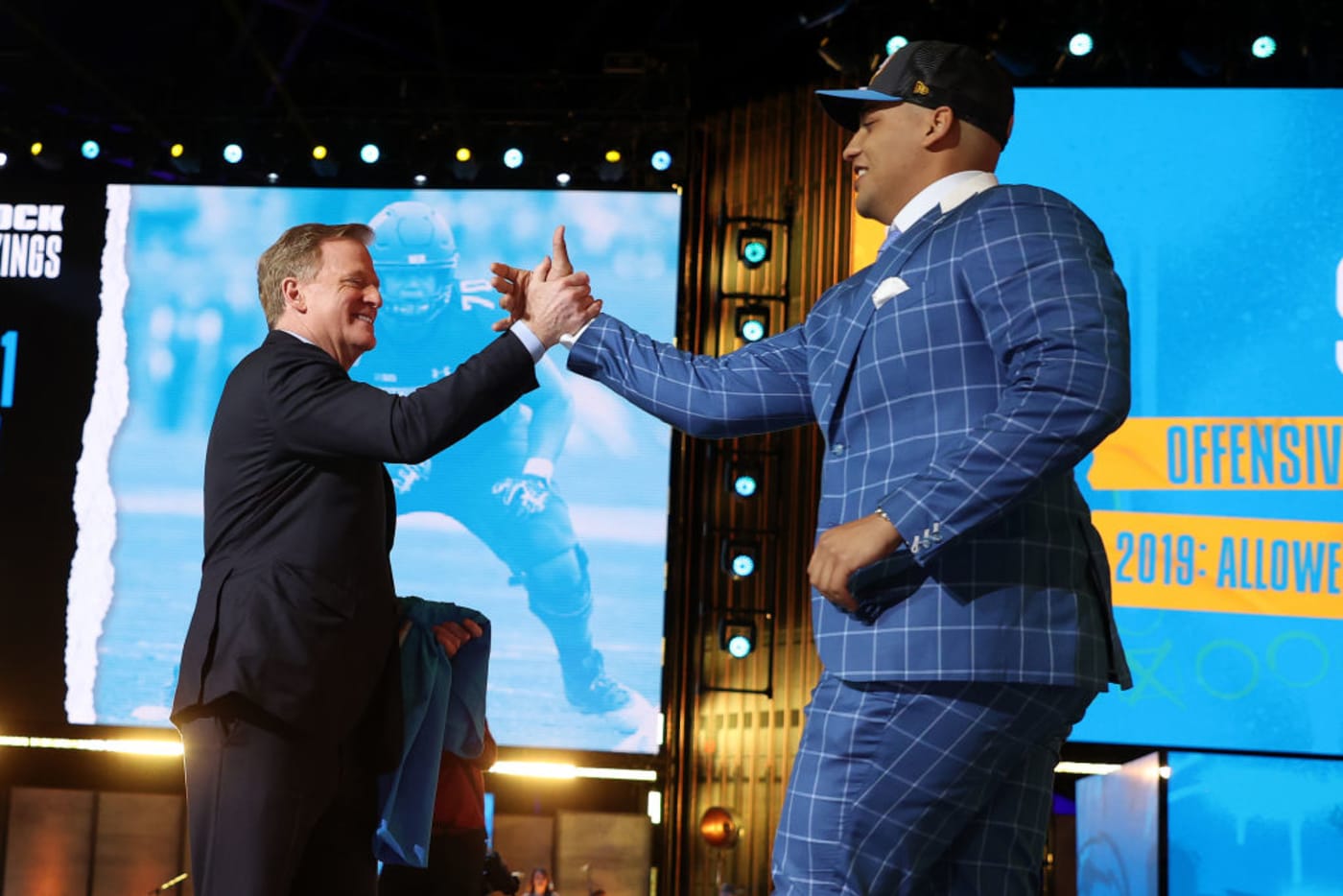 Grade: A+
Almost half the league I surveyed had Slater as this class' top tackle grade. The Northwestern product is a perfect fit for today's NFL. He has top-notch athleticism and versatility to fill any hole the Chargers want him in. My guess is he slides into the left tackle spot with ease. Justin Herbert will benefit immediately from his revamped line. Many thought Slater would be gone well before this pick.


14. New York Jets (via Minnesota)- Alijah Vera-Tucker, OL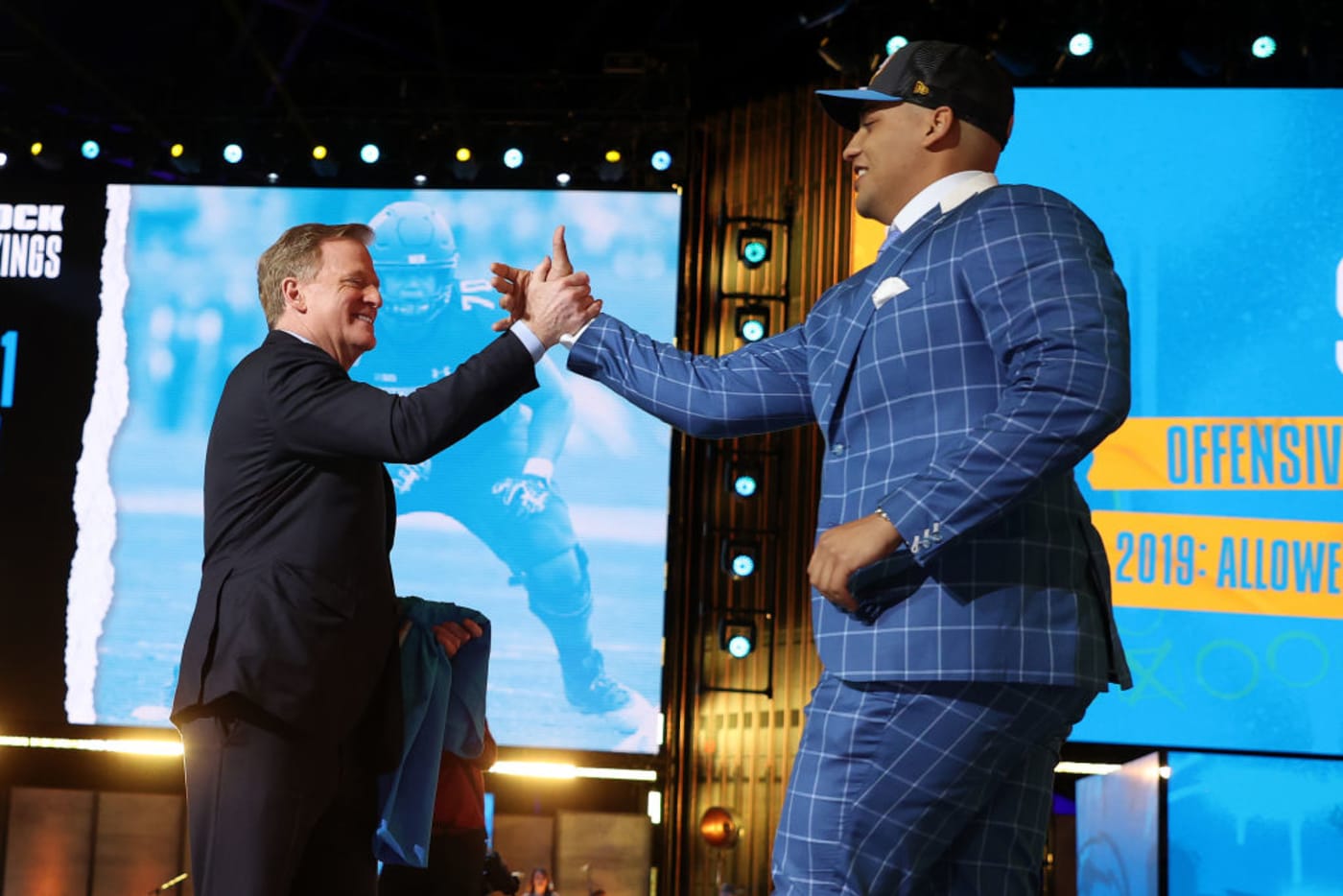 Grade: A
Many thought the Vikings were infatuated with Alijah Vera-Tucker, then they pulled a fast one and traded their pick to the Jets. New York, knowing Wilson needed more protection, wisely moved up to land the consensus third-best lineman of the class. The drop after him was considerable. He'll slide into a lineup starring Mekhi Becton. He can play right tackle or one of the guard spots. His athleticism is as good as anyone's in the class. I'd like to see him get a shot at tackle before moving inside.

15. New England Patriots- Mac Jones, QB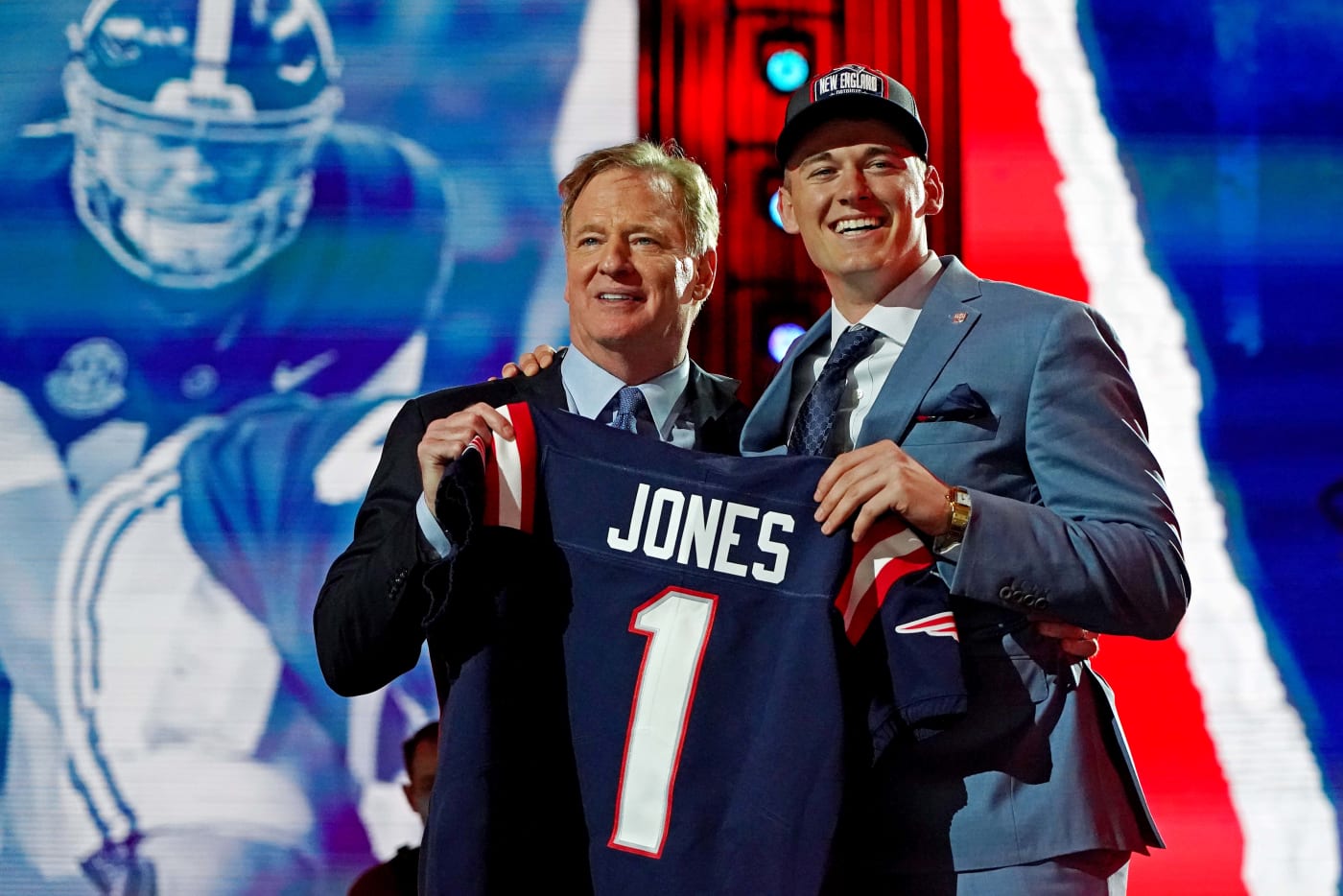 Grade: C+
This was the correct range for Mac Jones. He's an accurate but not pinpoint passer from within the pocket, and has limited mobility outside of the tackle box. His 2020 season featured promising moments though thanks to his consistency at giving his playmakers a chance to finish plays. Josh McDaniels will love using Jones in quick-hitting routes. I worry he'll struggle to reach that next level beyond average due to his mediocre arm strength and tendency to underthrow passes or miss inside on outside-breaking routes. New England really needs to add more receivers to get Jones to become a franchise guy.


16. Arizona Cardinals- Zaven Collins. LB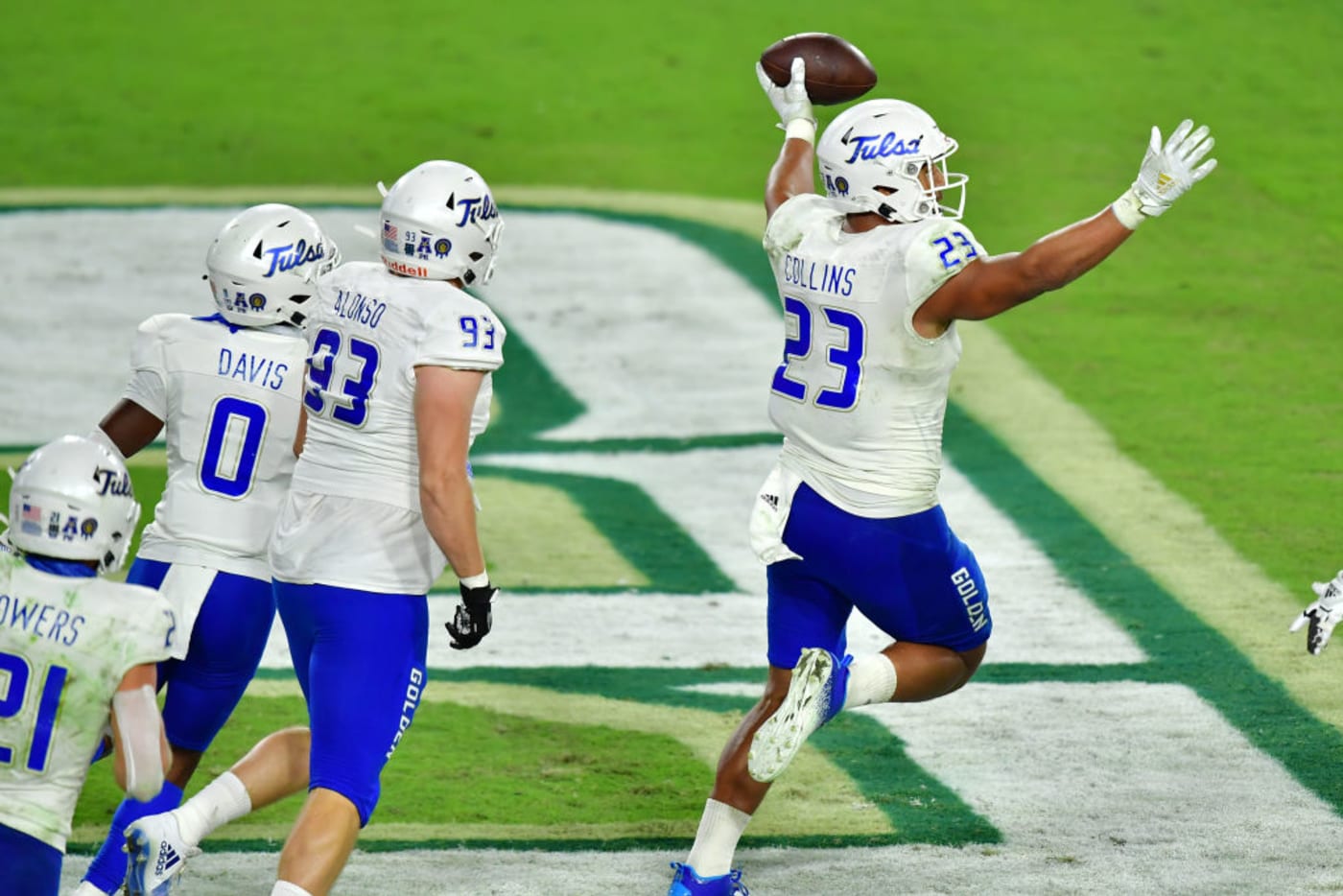 Grade: C
This pick is similar to Dallas' decision to invest into a non-premium decision. This is general manager Steve Keim's fifth off-ball linebacker drafted in the first-round and will hopefully be the first real hit. The idea of Collins and Isaiah Simmons is great but getting a stud starter at cornerback or along the offensive line would've been more helpful. Collins is a big linebacker who can rush the passer or play in space. His production and athleticism check the boxes as someone who should last a long time in the NFL. This felt like a pick that doesn't move the needle a ton in the big picture.

17. Las Vegas Raiders- Alex Leatherwood, OT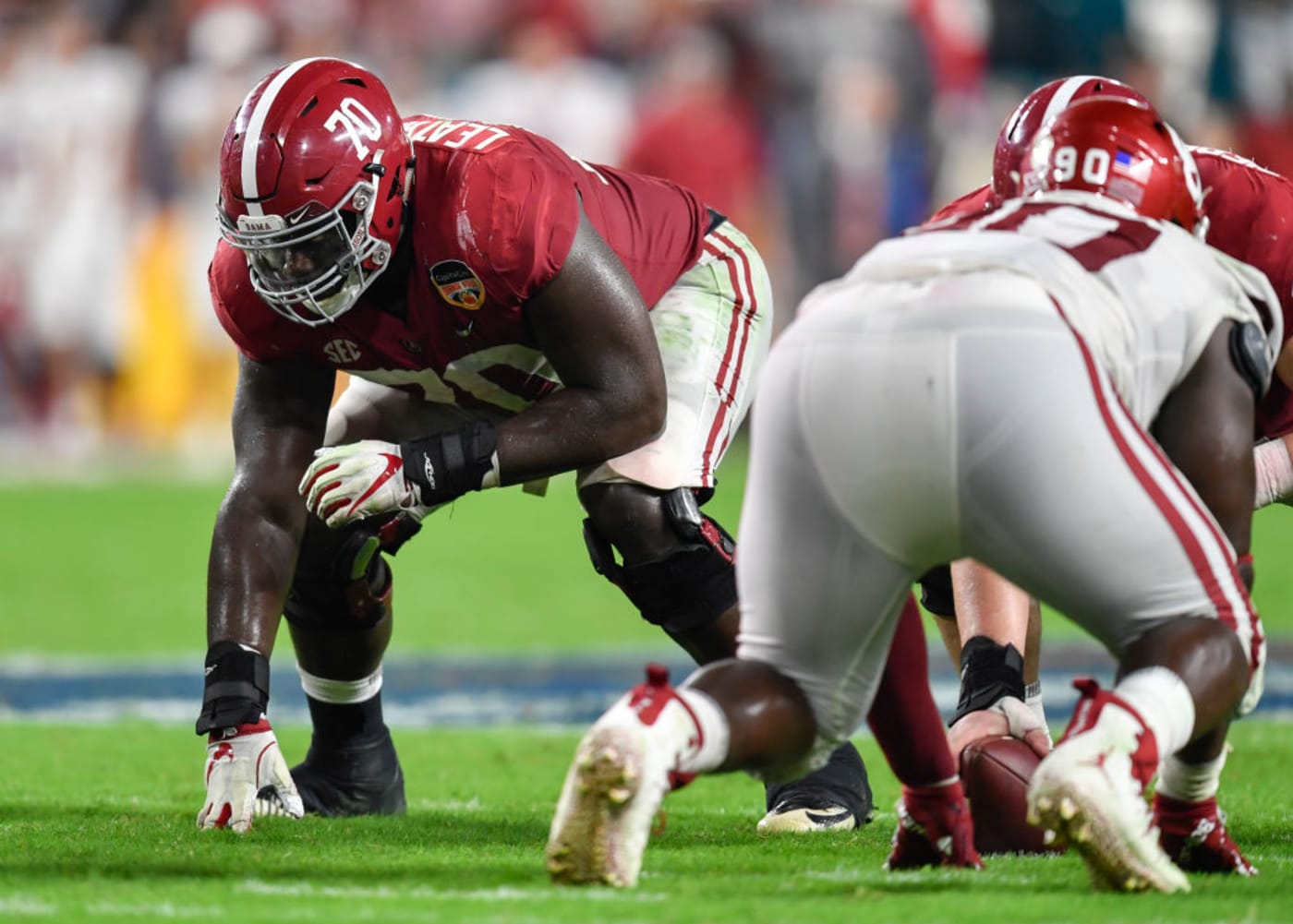 Grade: D+
The Raiders entered the draft with a need at right tackle and a number of holes on the defensive side of the ball. This front office has done an especially poor job getting playmakers on defense, so passing on an edge-rusher, safety, or even linebacker is a big decision. Leatherwood is a fine prospect but one who isn't much different than the plethora of second-tier tackles. Tevon Jenkins made more sense as a plug-and-play pick here. Mike Mayock's tendency to prefer blue blood programs led to a poor value selection.

18. Miami Dolphins- Jaelen Phllips, EDGE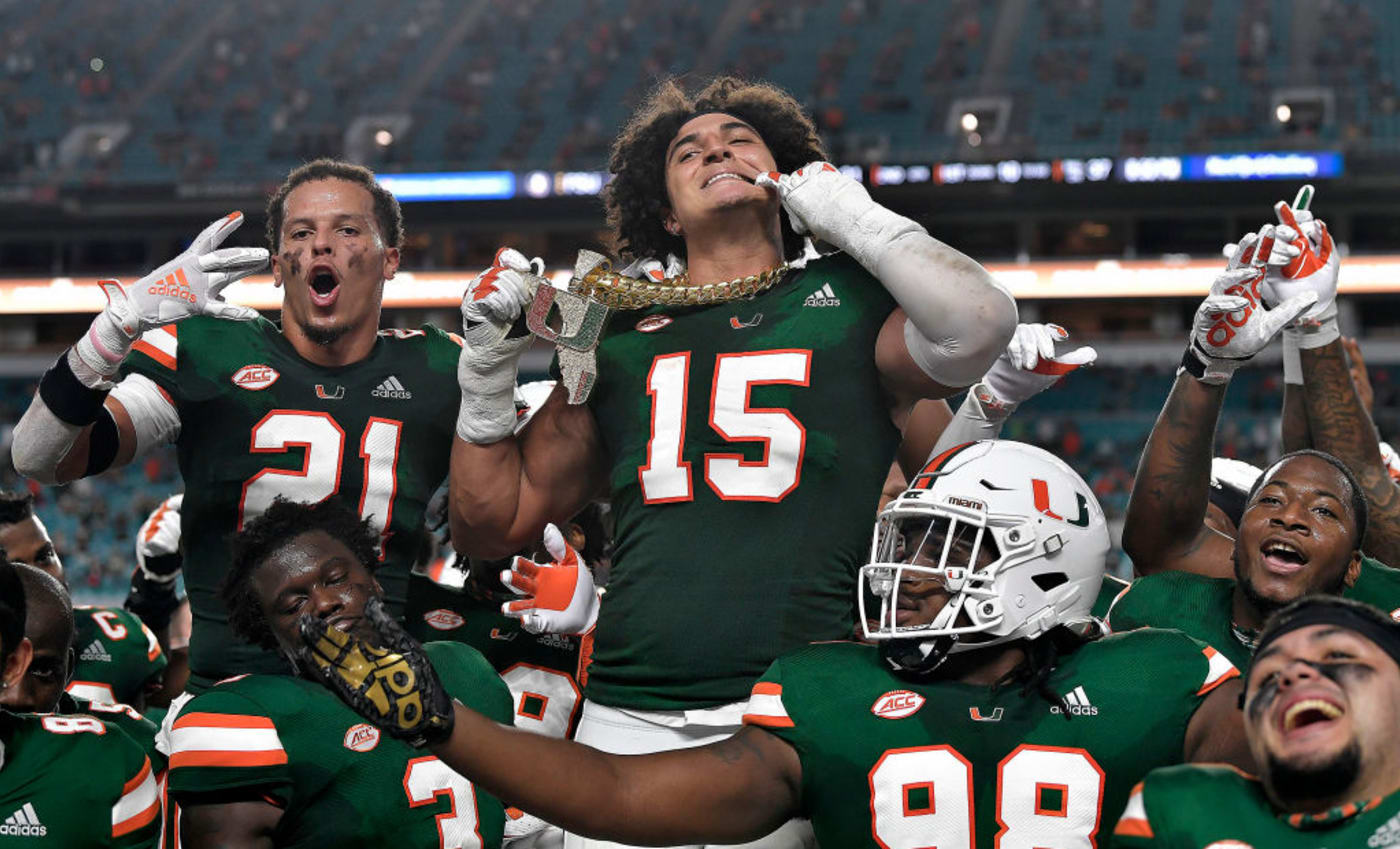 Grade: A
The good news is Miami avoided the trap of taking a first-round running back while there was a more valuable player available. As well as this defense played last season, they lack a clear creator off the edge. They selected local product Jaelan Phillips, who is the one guy in this class who can ascend to a Pro Bowl level quickly. Phillips has to overcome a tough injury history to reach his potential. He'd be a top-10 pick without his concussion history thanks to great speed and quick hands. He should see the field early and often for Brian Flores.


19. Washington Football Team- Jamin Davis, LB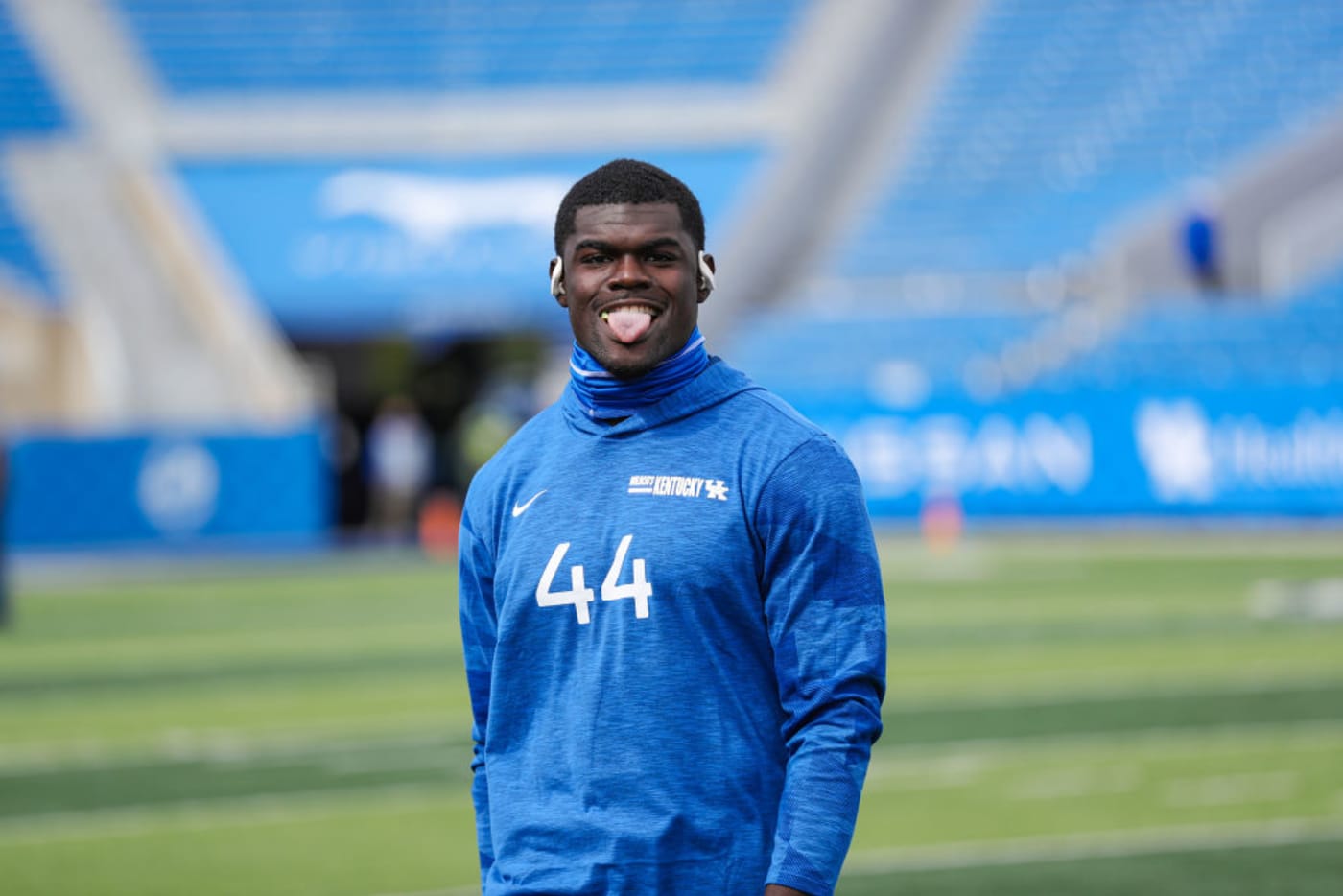 Grade: A
Without a quarterback to take and a deep tackle class to fall back on, the Football Team was able to get someone who can compete for Defensive Rookie of the Year. Jamin Davis was a riser throughout the process thanks to his range and ability to be a three-down linebacker. The position was a massive concern for the team, and now Ron Rivera has his new-age playmaker. He should rake in the tackles behind a fantastic defensive line.
20. New York Giants (via Chicago)- Kadarius Toney, WR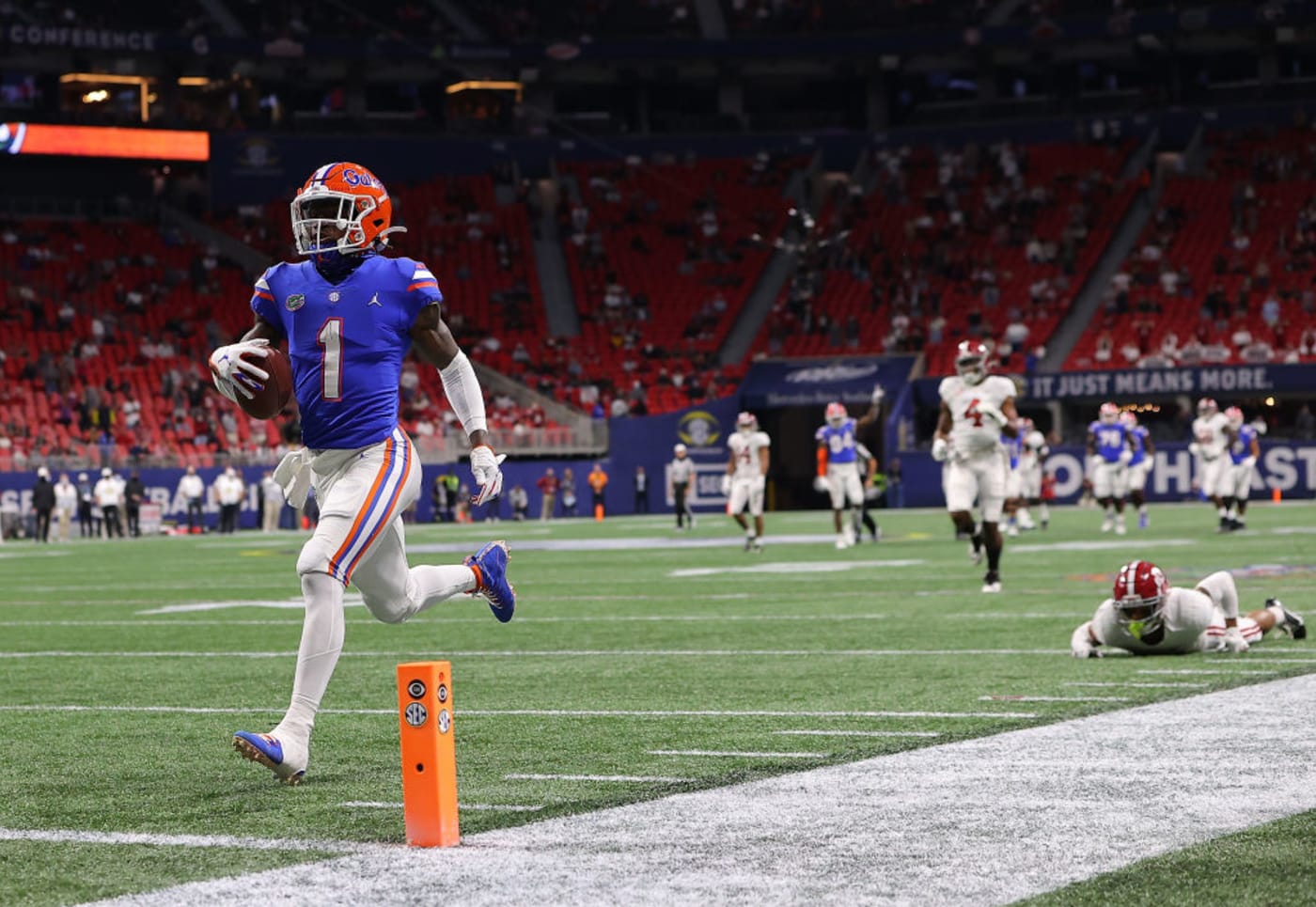 Grade: D
The Giants moved down despite needing a pass-rusher or offensive lineman, and then decided against either position at No. 20. Going with a receiver is somewhat justified when Evan Engram and Sterling Shepard haven't been reliable, but taking a gadget receiver in Toney over Rashod Bateman is questionable in itself. Toney needs manufactured touches to succeed and the Giants' offense shouldn't forcibly take away schemed opportunities from Saquon Barkley. Higher-upside talents like Caleb Farley and Kwity Paye went right behind Toney. He's a good slot prospect but it's not a position that gets valued like this. Dave Gettleman continues to get terrible value on his picks.

21. Indianapolis Colts- Kwity Paye, Edge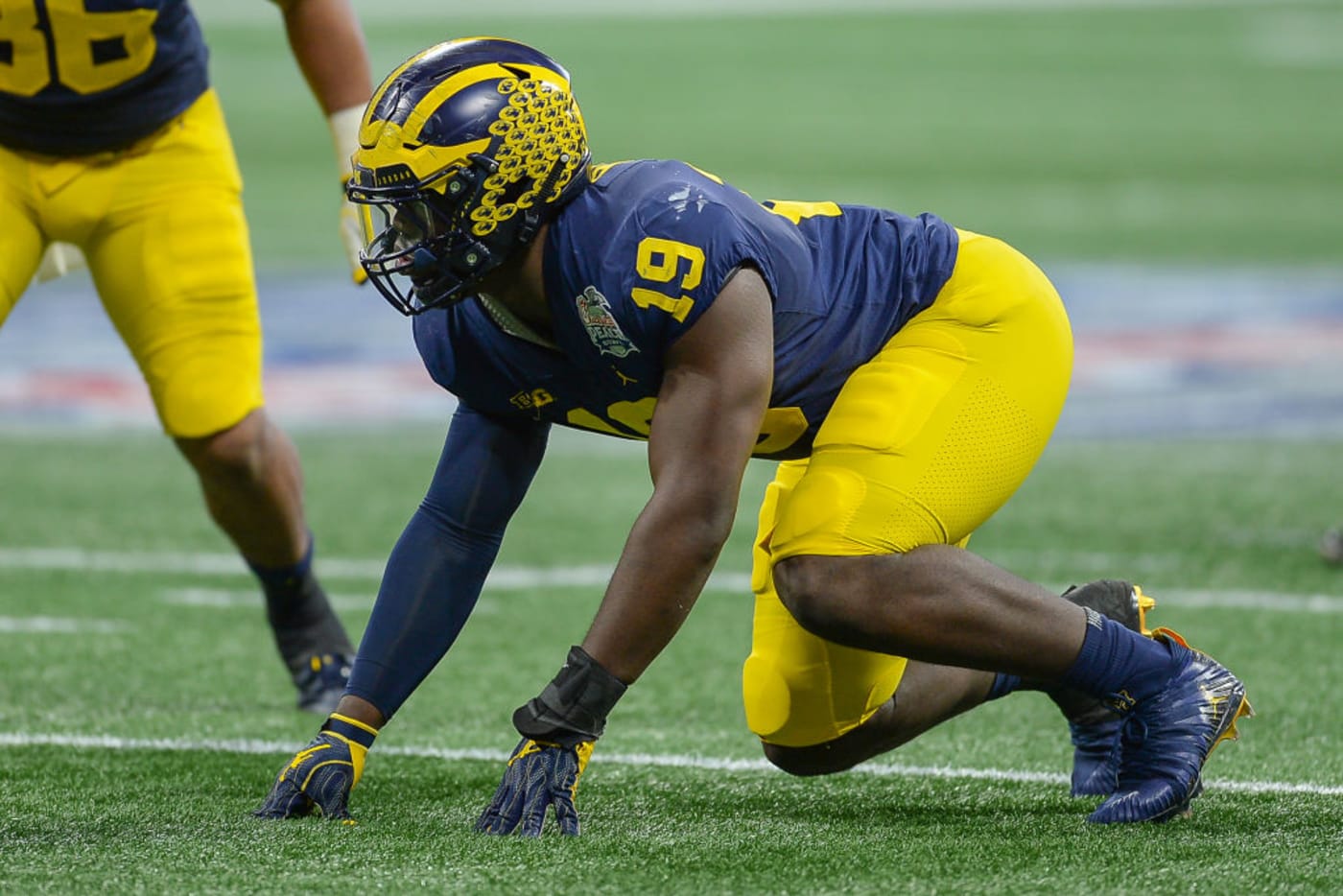 Grade: B
One of two glaring needs for the Colts was the edge position. Missing on recent Day 2 investments there has led to this pick. Getting Michigan's Kwity Paye is a good value, as he had interest as high as the Giants at No. 11 originally. Paye is risky because he has the tools but never had the production despite coming from a great coaching staff. The Colts need him to be their version of Rashan Gary, who grew exponentially in Green Bay. If he does, he'll be a big steal.


22. Tennessee Titans- Caleb Farley, CB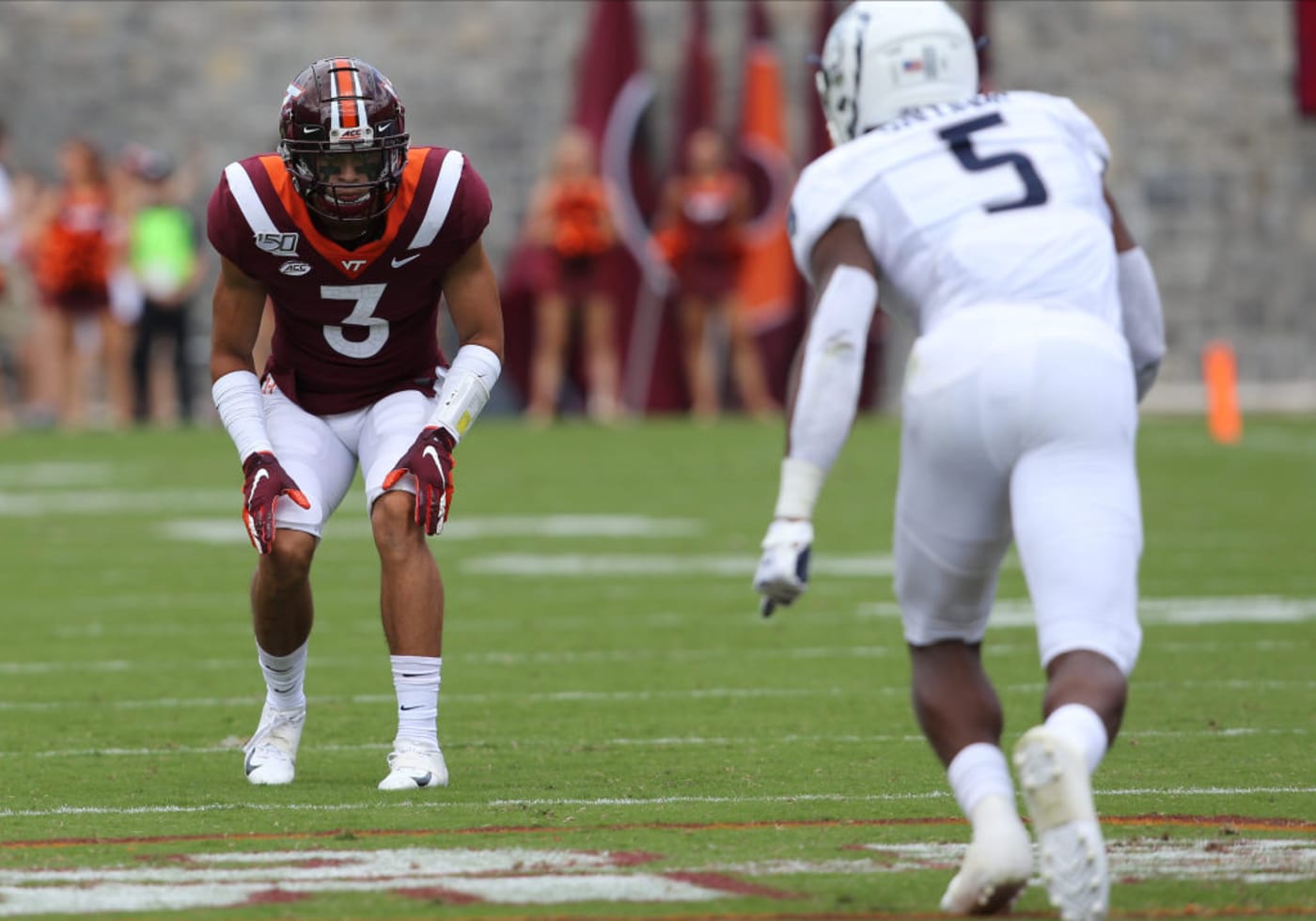 Grade: B+
Taking injuries into account is difficult. Caleb Farley may have been a top-seven pick if he had a clean bill of health, but two back injuries and a torn ACL is on his medical sheet. The Titans are rolling the dice on this decision paying off. Farley is fast, long, aggressive, and able to be a No. 1 star. This secondary desperately needed a talent like this after they released Adoree' Jackson. Assuming he stays on the field, he'll prove to be a big difference-maker for Mike Vrabel.
23. Minnesota Vikings (from NYJ)- Christian Darrisaw, OT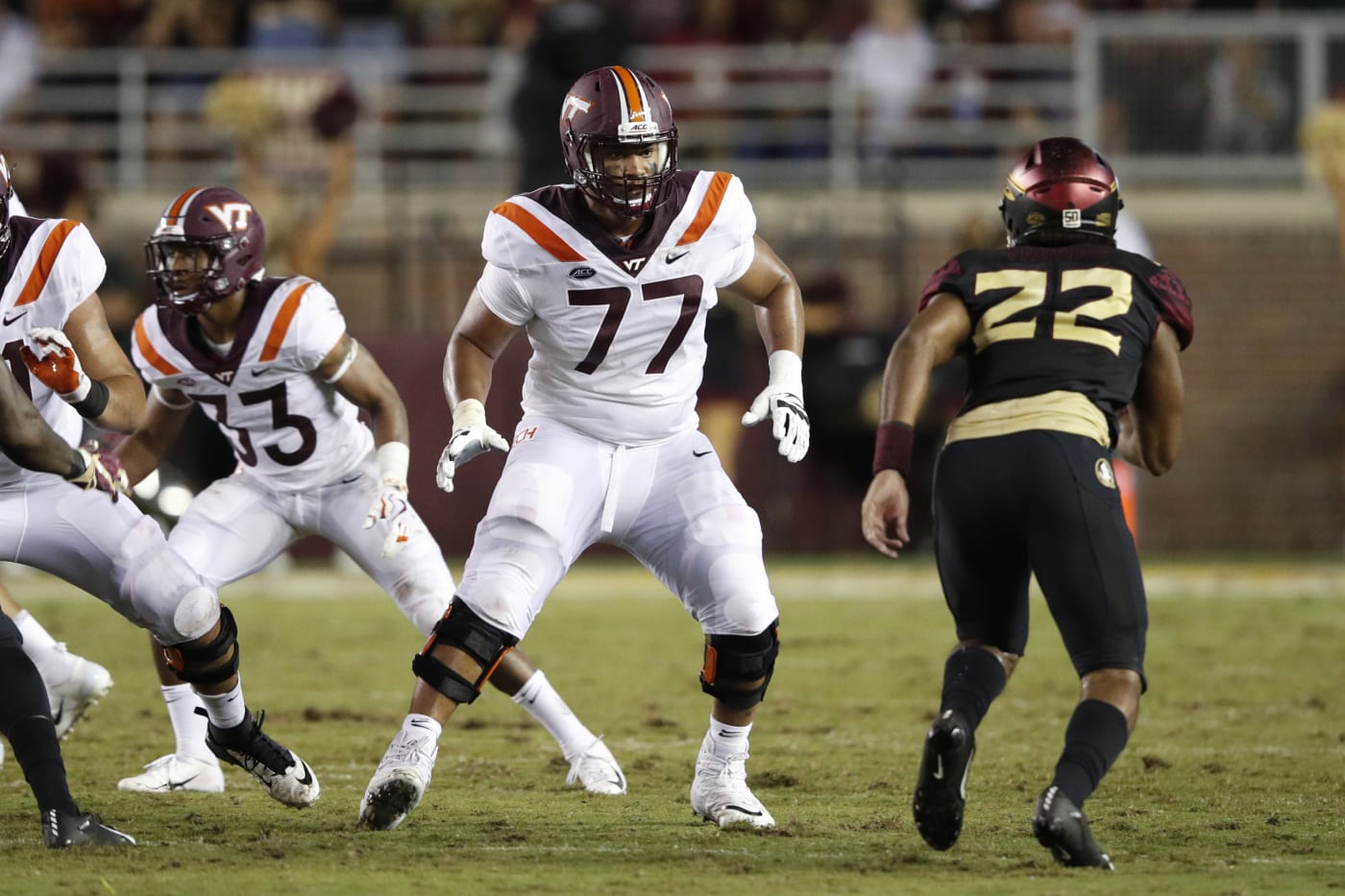 Grade: A
Moving down to accumulate assets and still addressing a big need with a qualified talent is a big win for this regime. The Vikings lacked a second-round pick, and were able to recoup two third rounders with the trade. Landing Darrisaw is the more important part. Darrisaw is a great athlete who fought through an injury to play in 2020. His athleticism completes the Vikings' offensive line youth movement. He can contribute right away and I expect his development to come rapidly after this staff helped Brian O'Neill reach his potential in short order.
24. Pittsburgh Steelers- Najee Harris, RB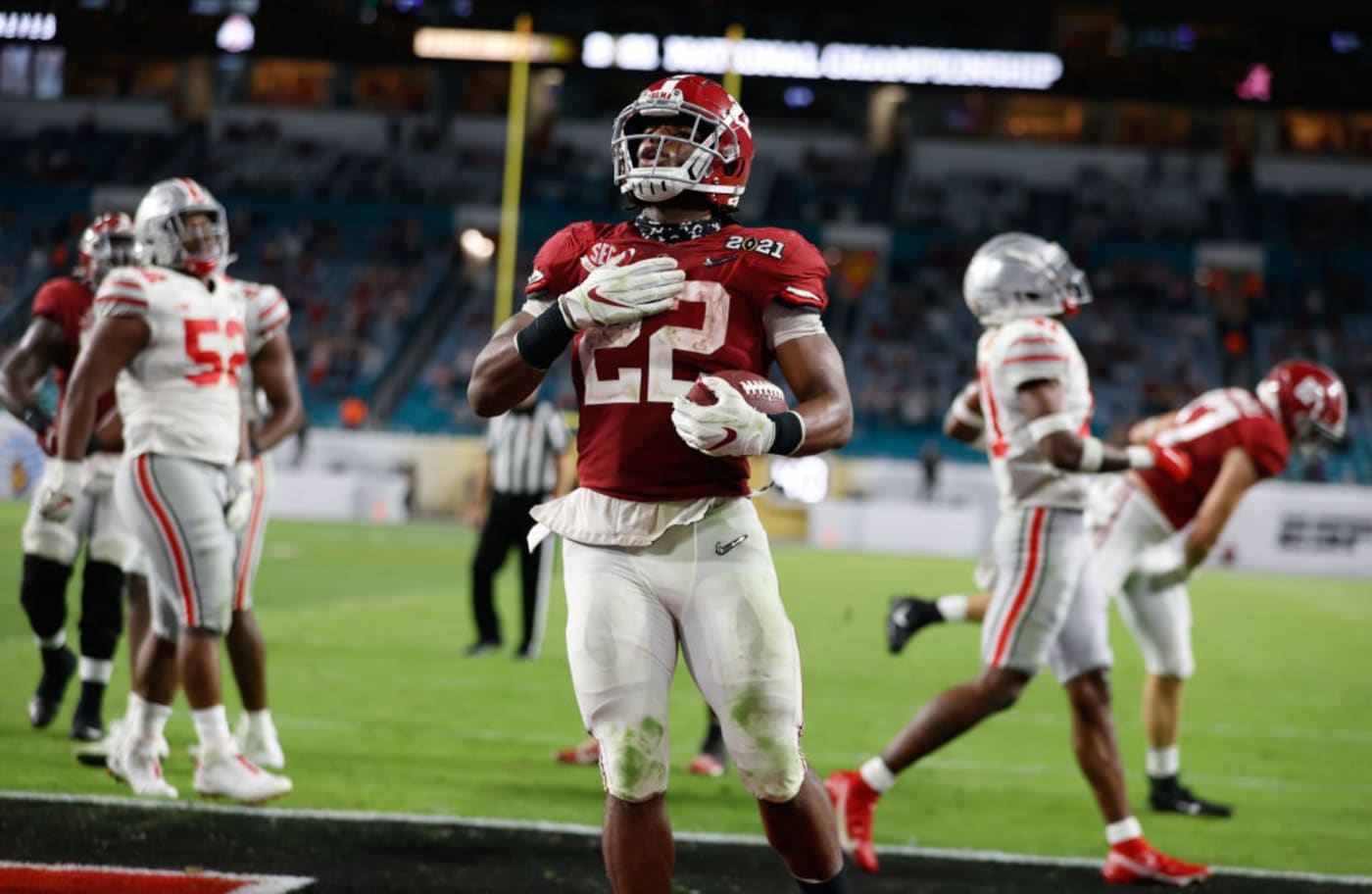 Grade: C-
There's no question the Steelers improved the talent in their backfield by taking Najee Harris. The star running back is a bulldozer who can win without perfect blocking. He can also be a top-notch producer in the passing game. But the Steelers needed offensive line help and surpassed quality prospects to take the first back. This team wasn't a running back away from competing for a Super Bowl. This was a short-term pick to ease the end of Ben Roethlisberger's career.
25. Jacksonville Jaguars- Travis Etienne, RB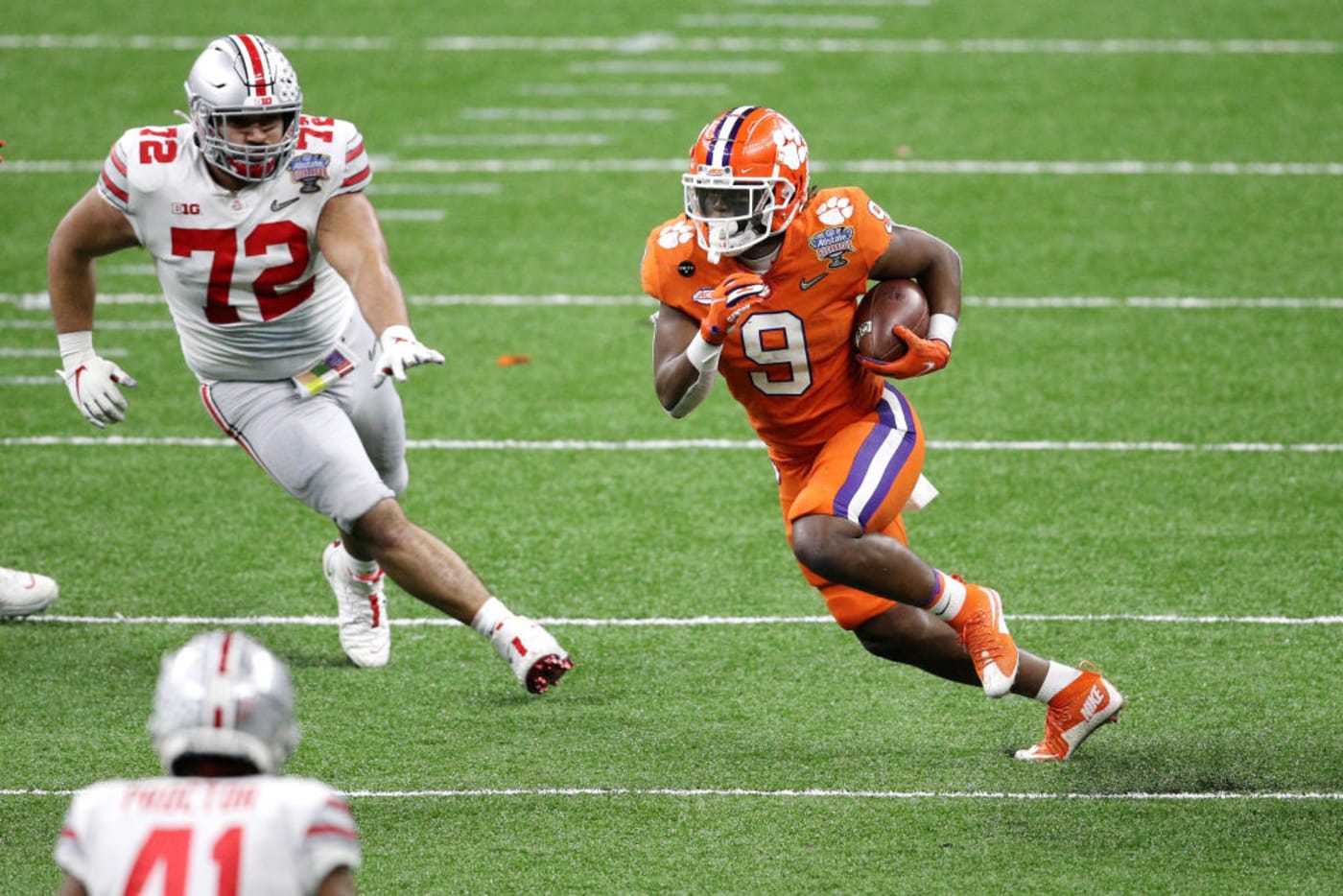 Grade: D
In a vacuum it's great to add talent and explosiveness to the offense. The Jaguars need playmakers, period. But the draft simply doesn't work that way and it's not a surprise to see Urban Meyer forgo that golden rule and reach for a running back. Etienne can contribute from the slot or backfield but will take away touches from James Robinson and Laviska Shenault. A more traditional playmaker like Elijah Moore or Rashod Bateman would've helped the offense more. Like the Steelers grade, this offense wasn't a back away from reaching the next level, so this is a disappointing selection despite the talent.


26. Cleveland Browns- Greg Newsome II, CB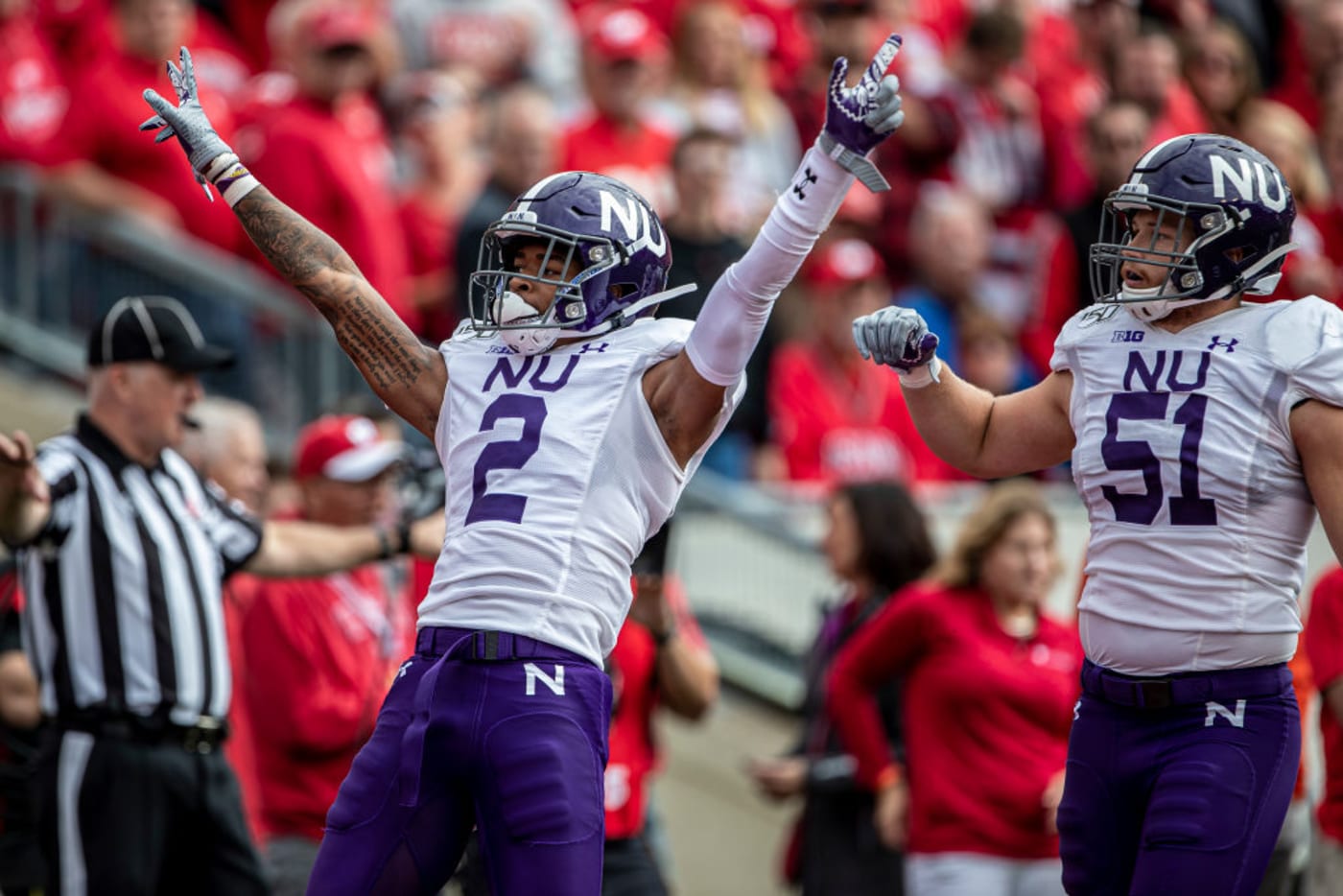 Grade: A
The one huge hole on this Browns roster was at cornerback. They slow-played the board and risked losing out on the second-tier of corners to save assets, but it paid off wonderfully. Greg Newsome checks all the boxes of being one of the best No. 2 corners in the league. His ball production projects extremely well as an aggressive playmaker. He has to stay healthy though, as he's missed at least three games in each of his three seasons. Cleveland now has two of the most dangerous young corners in the league with Denzel Ward and Newsome.
27. Baltimore Ravens- Rashod Bateman, WR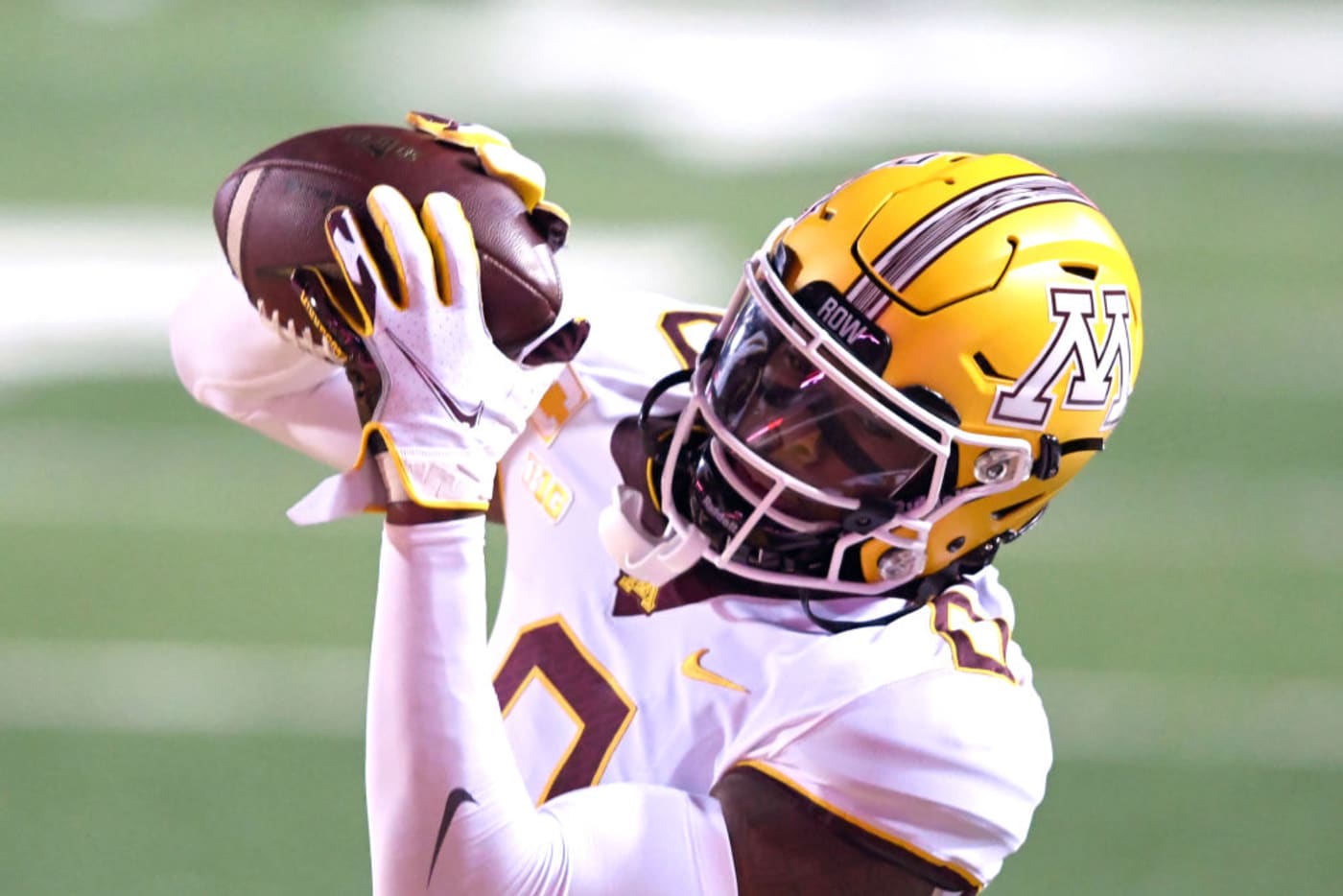 Grade: A
Seeing Toney picked 20th overall had to give the Ravens shaky boots. Bateman was the best playmaker left on the board for half the first-round but the rich got richer with some luck. He immediately projects as the high-volume target the offense desperately needed for Lamar Jackson to develop. With solid speed and a great catch radius, Bateman has the immediate skill set to impact this offense's growth. It's a lot of pressure on a rookie to take on such a role but he thrived in Minnesota under similar conditions.


28. New Orleans Saints- Payton Turner, Edge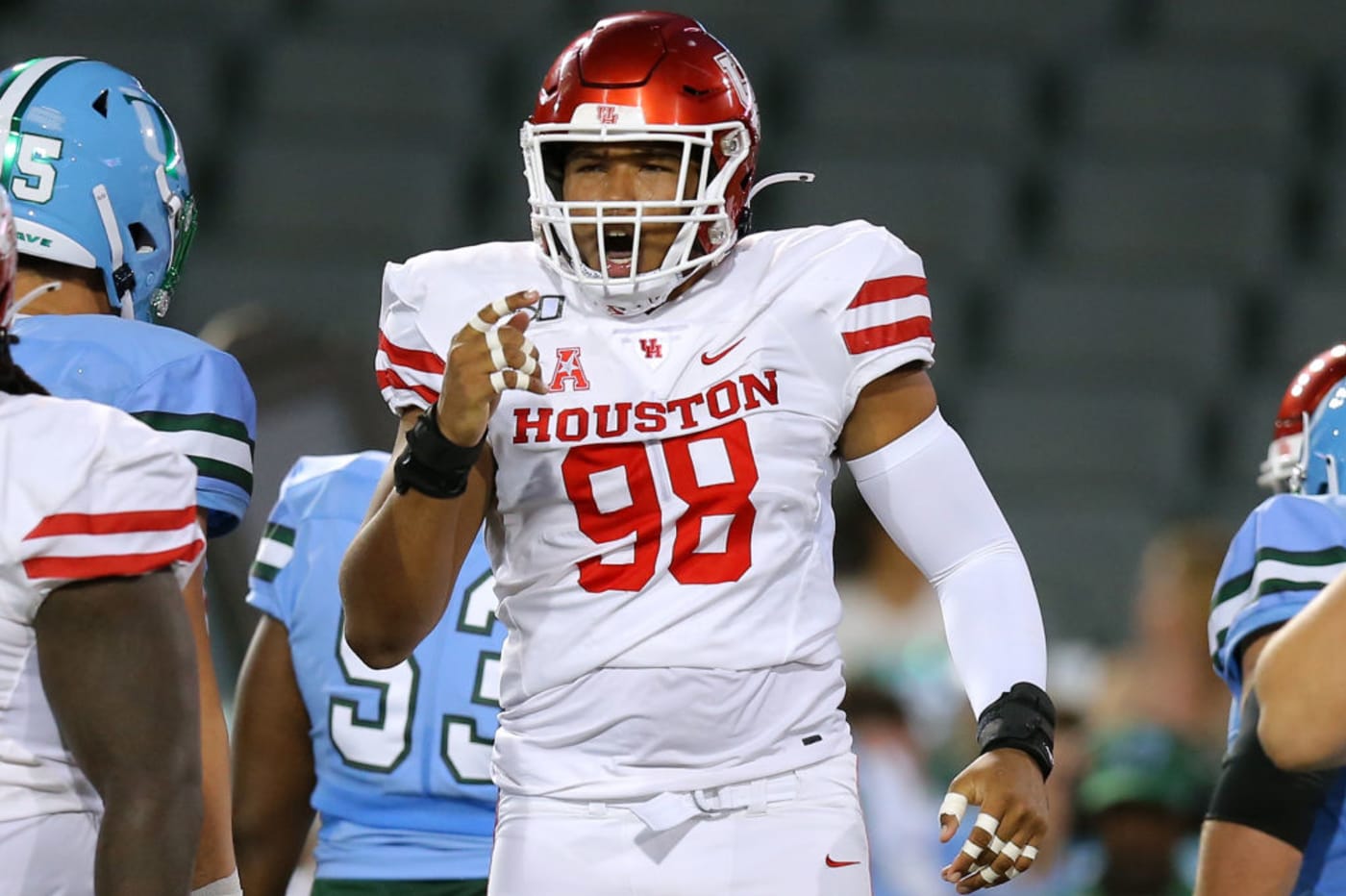 Grade: D+
The Saints love their height-weight-speed edge rushers. It hasn't worked out well for Marcus Davenport, but they're trying it again with Payton Turner. The Houston product has impressive physical tools but isn't the most explosive off the line or bendy in the hips. There was also a limited set of games to evaluate Turner due to missing two of seven games this past season. He likely doesn't help more than a corner in 2021. The draft isn't all about the short-term but reaching for Turner after a mass exodus of talent is a tough sell.


29. Green Bay Packers- Eric Stokes, CB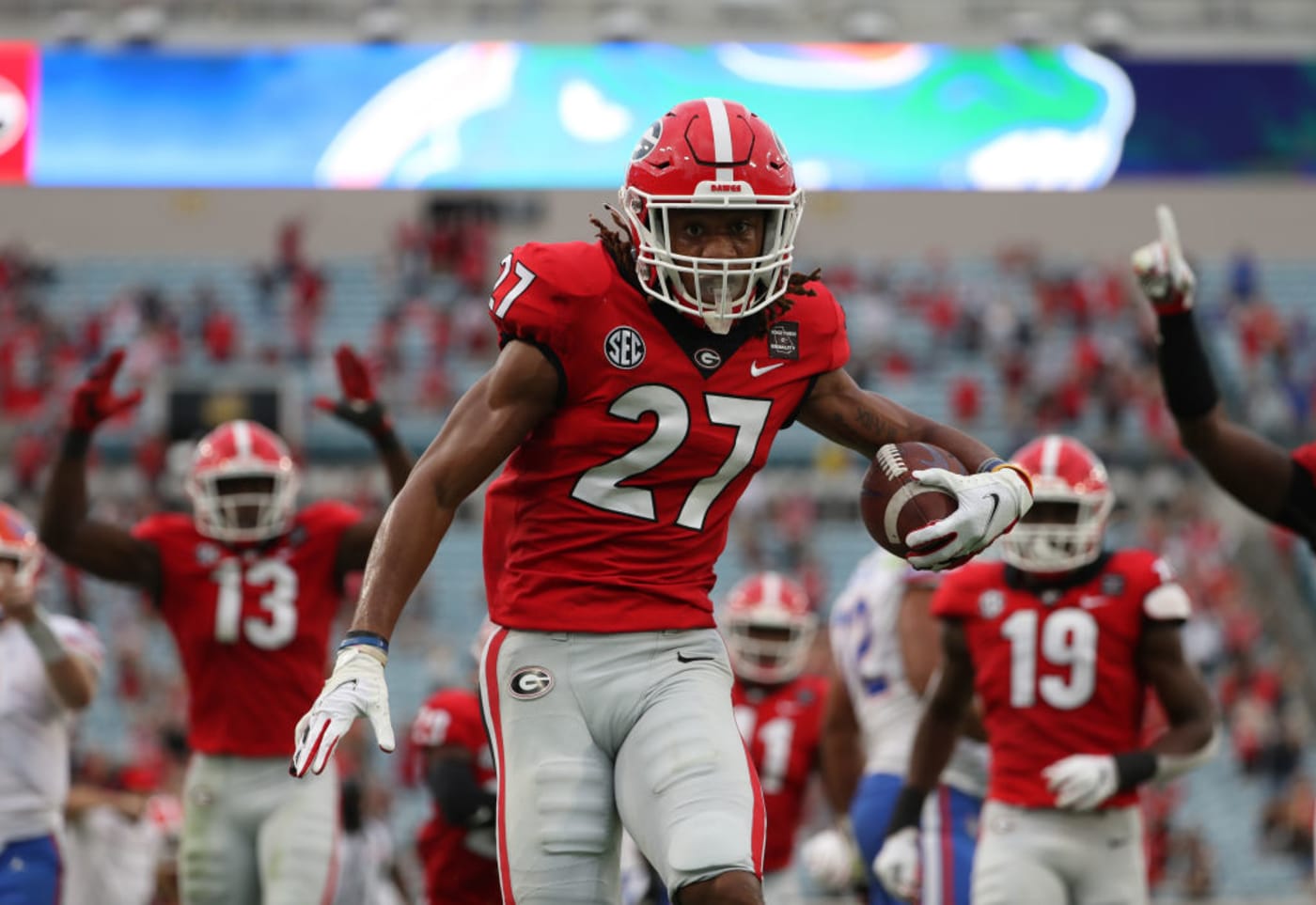 Grade: B-
There's no question the Packers needed a cornerback who could step in and compete for a starting job this season. However they once again decided to surpass on a receiver to complement the offense when Elijah Moore was available. This could further push Aaron Rodgers out the door. Stokes is a ready-made corner who thrives on vertical routes. He's in the same mold as Kevin King but a better technician to help overcome stiffness in his hips and limited short-area explosiveness. He'll fit nicely in the Packers' scheme.





30. Buffalo Bills- Gregory Rousseau, Edge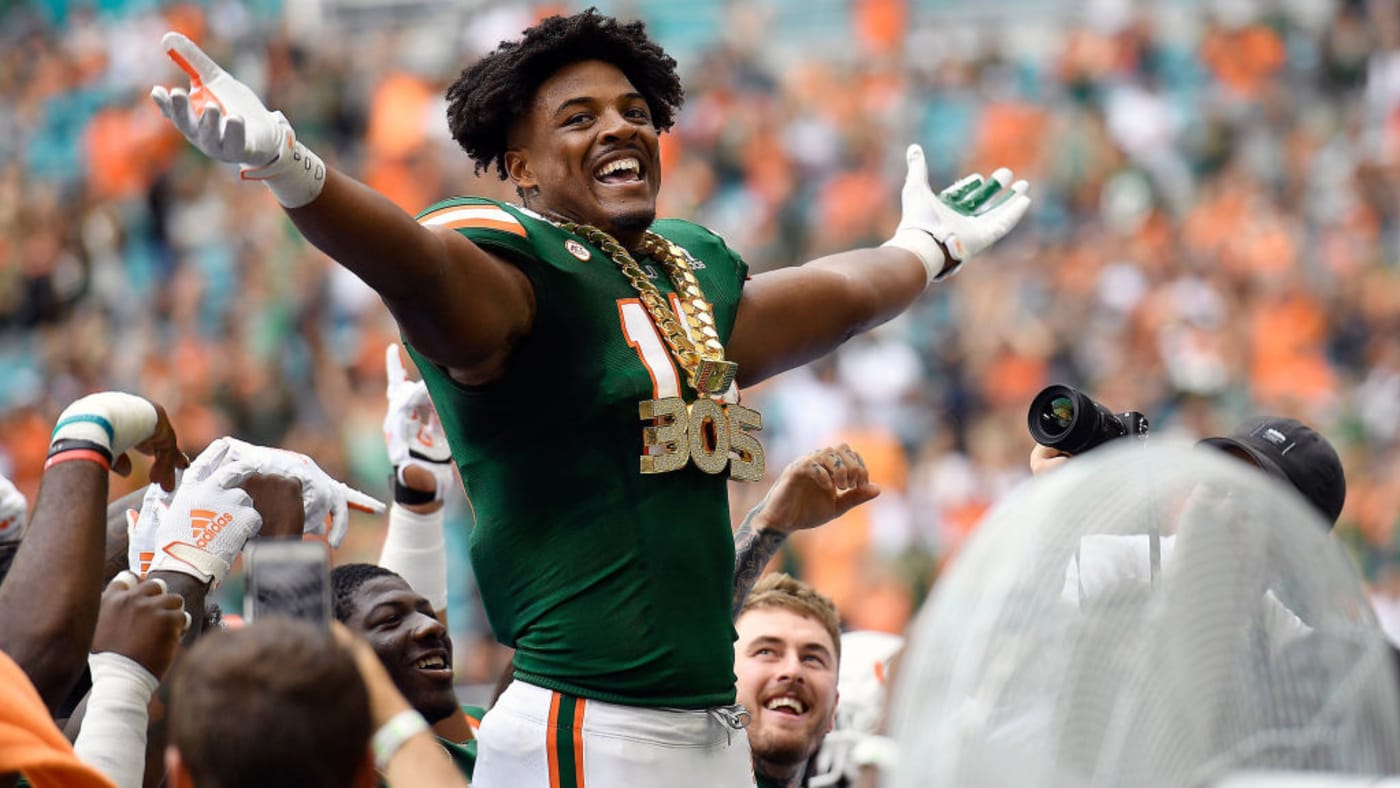 Grade: D
Gregory Rousseau's decision to opt out of the 2020 season may have cost him a top-10 selection but he was never as good as the hype entering the year anyways. In this shallow edge class, the Bills grabbed the massive 6'6", 266-pounder at the end of the first-round. His film was never as impressive as his profile on paper, though.
His below-average testing results confirmed the stiffness seen on the field, as he ranked in the 17th percentile of vertical jumping, 53rd percentile of broad jumps, 15th percentile of 3-cone, and 25th percentile of the 20-yard shuttle. These matter when projecting a position reliant on explosiveness. It's more likely he'll be relegated to a run-stuffing end and rotational rusher than a quality sack artist. Taking him over a corner when they already have a similar player in A.J. Epenesa is head-scratching.




31. Baltimore Ravens- Jayson Oweh, Edge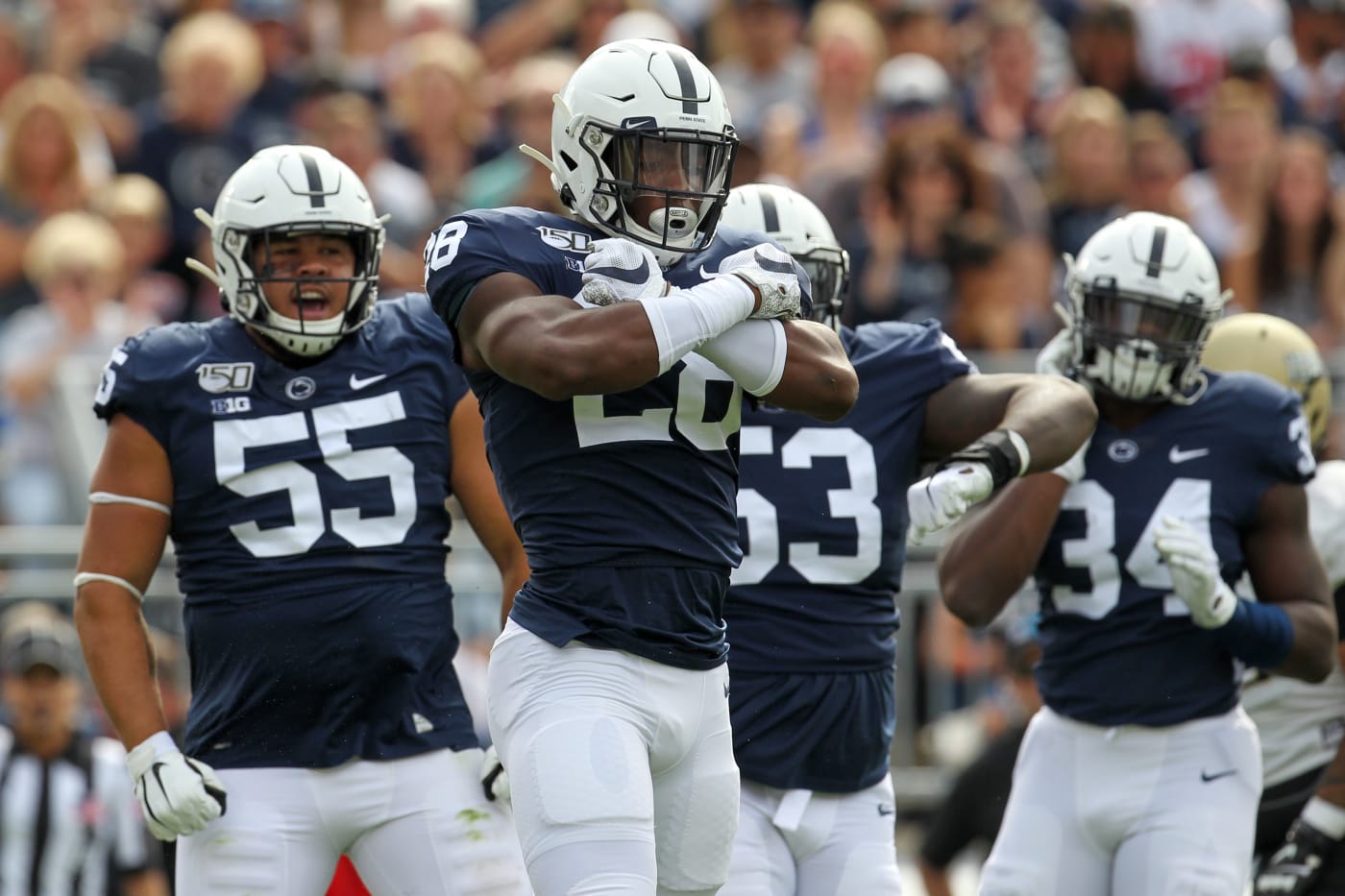 Grade: B
Arguably the hardest pick to grade right away is Jayson Oweh. He's an incredible athlete but never produced like one at Penn State. It's insane he ran a sub-4.4 40-yard dash at 257 pounds. The Ravens now need to harness those gifts. This staff has certainly earned the benefit of the doubt when it comes to developing edge talent. Oweh could be the next Danielle Hunter and prove to be the best value of the first-round.

32. Tampa Bay Buccaneers- Joe Tryon, Edge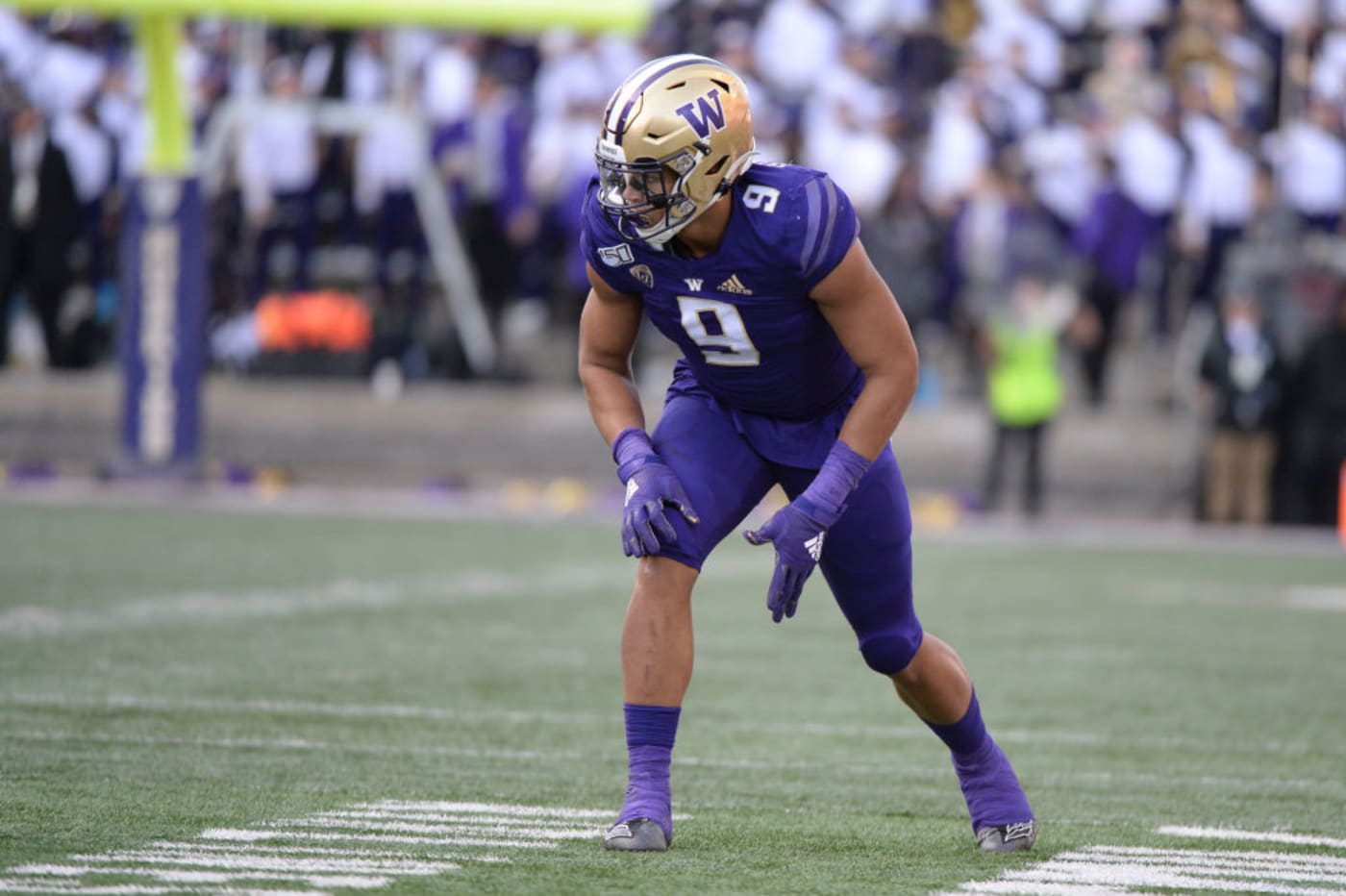 Grade: B+
Tampa had the benefit of taking their best graded player thanks to a loaded roster. Getting a competent edge rusher who can immediately rotate into their lineup is a great bonus. Jason Pierre-Paul and Shaqil Barrett can use a rest occasionally and Tryon can be trusted in the early role. The Washington product has ideal size (6'5, 260 pounds) for a 4-3 front. He's a competent run defender with good hands and a strong lower body to rely on.