Two carriages were derailed and overturned when two passenger trains collided in the province of Sohag.
Emergency brakes were activated on the train in front by "unknown individuals", causing the train behind to crash into it, the authority said.
Photos show carriages overturned near a channel of water.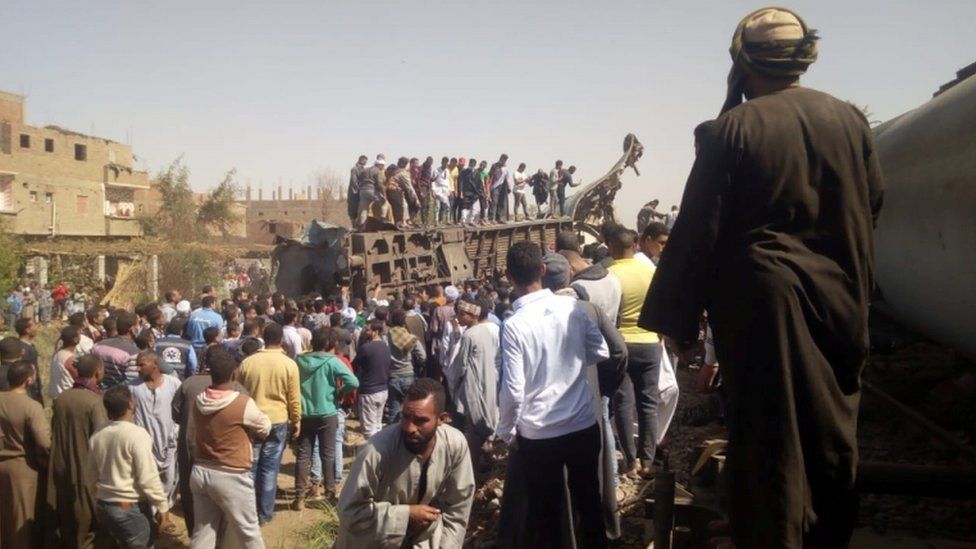 Thirty-two people were killed and 66 injured, a health ministry statement said. A ministry spokesman told Reuters news agency that the number injured was 91.
The rail authority said it was conducting investigations.
Egypt has seen frequent accidents on its railway system due in part to poor maintenance and lack of investment.
One of the deadliest train disasters occurred in 2002 when 373 people died when a fire broke out in carriage travelling south of Cairo.