---
---
The nation's top intelligence official faced tough questions for hours on Capitol Hill Thursday over his handling of the whistleblower complaint centered on President Donald Trump's phone call with Ukraine's president that has triggered a political firestorm.
(MORE: Whistleblower feared Trump's call with Ukraine constituted 'flagrant' abuse of power, document says )

Acting Director of National Intelligence Joseph Maguire defended both the whistleblower and his own initial refusal to turn the complaint over to Congress, an action Democrats say violated the law.
Democrats say the affair is grounds for impeachment because the call shows Trump tried to persuade a foreign leader -- Ukraine's president -- to interfere in a U.S.election by asking him to investigate a political opponent, former Vice President Joe Biden.
Trump has denied doing anything improper.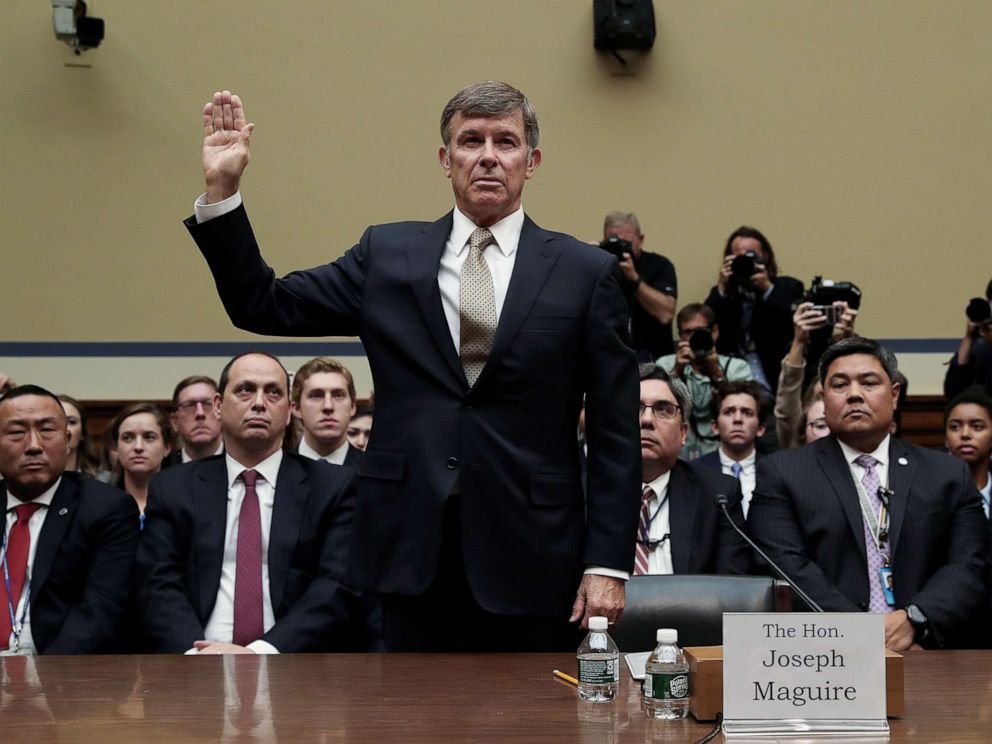 Here are 6 key takeaways from Maguire's testimony before the House Intelligence Committee.
Unprecedented
Maguire's testimony characterized the scope of the national security whistleblower complaint regarding President Trump's July 25 phone call with Ukranian President Volodymyr Zelenskiy:
"Totally unprecedented," Maguire quickly emphasized.