The Brexit date - when the UK leaves the EU - is currently set for 31 January 2020. Prime Minister Boris Johnson agreed a deal with the EU, but it still needs to go through Parliament.
The default position - if no deal is passed - is that the UK would leave without one.
Conservative majority - deal passed?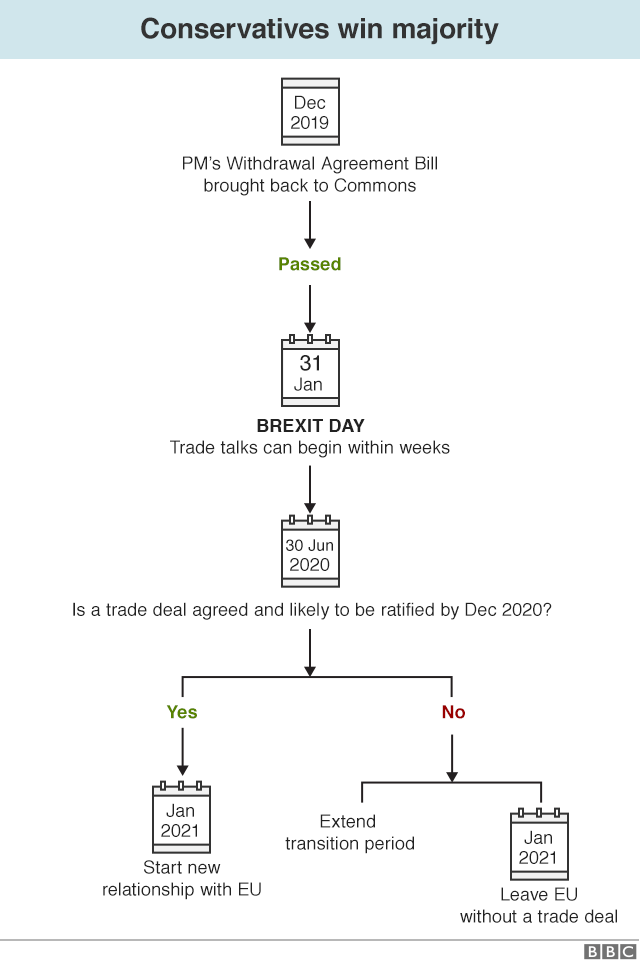 If, as the exit poll suggests, the Conservatives get a large majority in the House of Commons, it should be relatively straightforward to pass Mr Johnson's deal.
It's thought likely that the Conservatives would re-introduce the Withdrawal Agreement Bill - the piece of law that lays the framework for Brexit happening - next week.
The aim would be to get the bill completed in time for Brexit to happen on 31 January.
Brexit day would only be the end of the first stage in a very complicated process.

Read More (...)