Police unleashed tear gas and a water cannon at bottle and projectile throwing protesters in Paris. Eight people were reportedly arrested as the 'Yellow Vest' rally against fuel price hikes almost had the city center on lockdown.
The tense standoff between riot police and demonstrators – some of them masked – escalated as law enforcement were pelted with bottles. Police fired back with tear gas and water cannon spay.
At one point some streets in the city center resembled a battlefield, covered with what remained of the barricades, which were set up from fences and trash bins. Even the Arc de Triomphe was barely visible due to the thick smoke. Possible smoke grenades were also used as people walked past the smoking projectiles.
A flipped vehicle was set ablaze at Champs Elysee, with police bringing in a water cannon to extinguish the fire. A nearby café's outdoor tent was also seen in flames but it is unclear how the fire started.
RT's correspondent Charlotte Dubenskij has been caught in the midst of the rally as she was giving updates on the demonstration.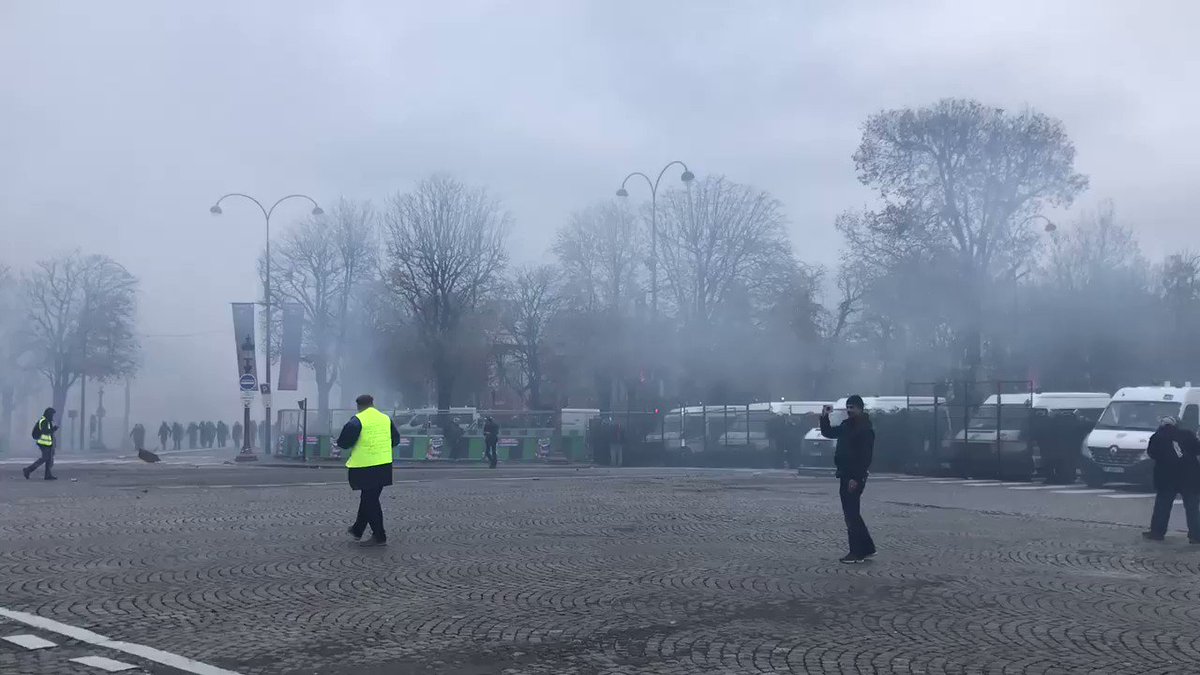 Footage from the scene also showed one of the protesters being dragged away by police in riot gear. At least eight protesters were arrested for throwing projectiles around noon, Le Figaro reported citing police.
Apart from putting the city center almost on lockdown, the chaos spilled into the subway and disrupted traffic there as several stations were closed after "malicious acts."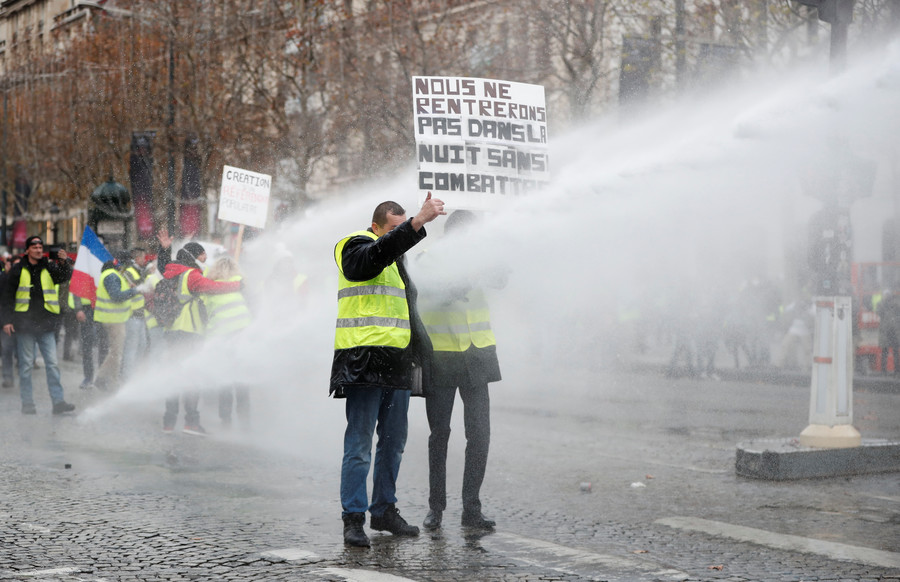 One of the videos from the unrest shows demonstrators chanting behind the improvised barricades before being forced to retreat as they were smashed by thick sprays from the water cannon.

Read More (...)