On Wednesday, Gov. Kay Ivey signed the controversial Alabama Human Life Protection Act, which outlaws almost all abortions in the state and is now the strictest abortion law in all of America.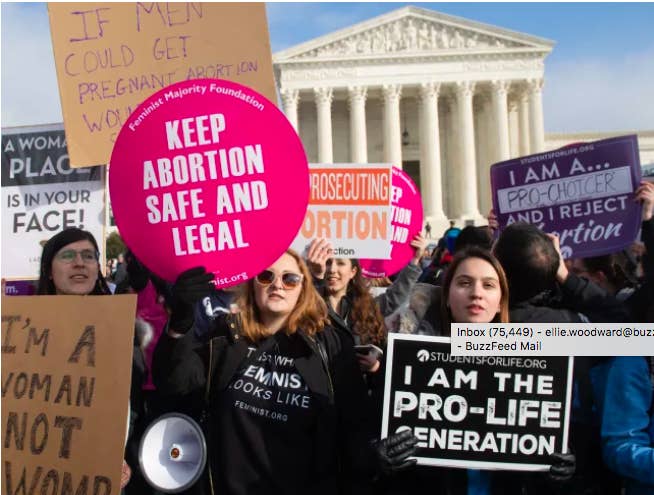 The near-total ban on abortions doesn't make exceptions for cases of rape or incest. When the bill comes into effect, doctors who perform abortions could face up to 99 years in jail unless the woman's health is at serious risk. This ban comes just a week after the state of Georgia outlawed abortion after the point at which a fetal heartbeat can be detected at around six weeks, and before many women even know they're pregnant. Mississippi, Kentucky, and Ohio have also signed similar six week bans into law this year.
"To the bill's many supporters, this legislation stands as a powerful testament to Alabamians' deeply held belief that every life is precious and that every life is a sacred gift from God," Ivey said in a statement.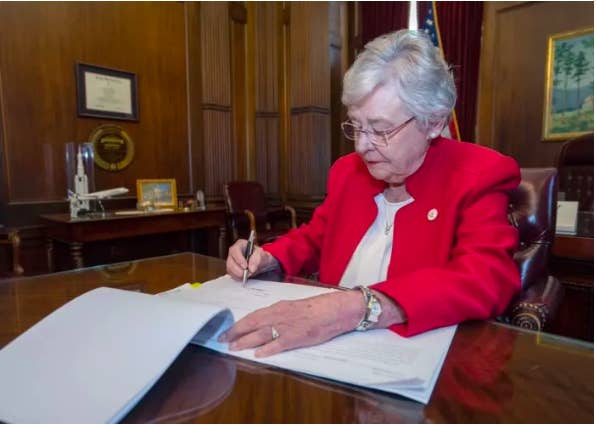 The bill has led to widespread outrage which only increased when it was revealed that all 25 people who voted in favour of the bill were white men. Many women have spoken out against the bill and discussed their own abortion experiences using the hashtag #YouKnowMe, and now celebrities are also taking to social media in denouncement of the ban.

Pink shared this image of the 25 men who voted in favour of the bill alongside the caption: "Welcome to the real life HANDMAIDS TALE!!!"


And her husband, Carey Hart, responded in the comments saying her post was "the sad truth".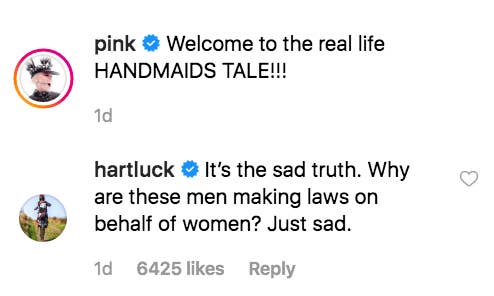 Pink followed it up with another post in which she called the ban an "attack on women".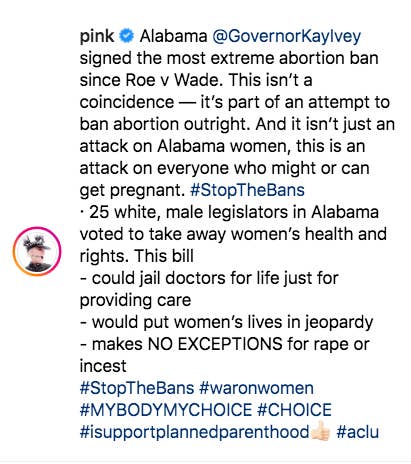 Lady Gaga said it was a "travesty" that there will be a "higher penalty for doctors who perform these operations than for most rapists".
Read More (...)