(CNN) - Two sources close to Lovato tell CNN that she is surrounded by her family and her former boyfriend, Wilmer Valderrama.
On Thursday, a source with knowledge of the matter told CNN that Lovato plans to seek drug abuse treatment following her release from Cedars-Sinai Medical Center.

Lovato and Valderrama dated on and off for six years, ending their relationship in June 2016.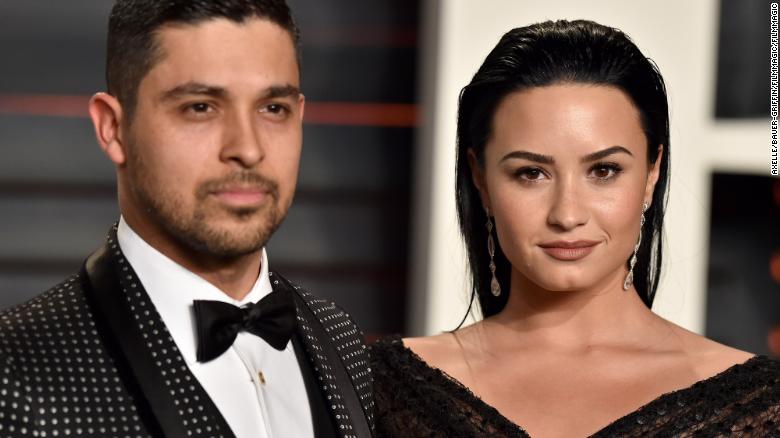 "After almost 6 loving and wonderful years together, we have decided to end our relationship. This was an incredibly difficult decision for both of us, but we have realized more than anything that we are better as best friends," the former couple said in a statement at the time of their breakup. "We will always be supportive of one another."

Following Lovato's hospitalization on Tuesday, her representative released a statement saying she was "awake and with her family."
"Demi is awake and with her family, who want to express thanks to everyone for the love, prayers and support," said the statement from Lovato's representative. "Some of the information being reported is incorrect and they respectfully ask for privacy and not speculation as her health and recovery is the most important thing right now."

There had been reports Lovato overdosed on heroin, but a source close to the singer denied that.
Lovato has been open about her struggles with an addiction to cocaine and alcohol, as well as mental health issues and an eating disorder. She also sought professional help for substance abuse and entered rehab in 2010.

"You just have to take it one day at a time; some days are easier than others and some days you forget about drinking and using, but for me, I work on my physical health, which is important, but my mental health as well," Lovato said, adding that she was seeing her therapist twice a week. "I make sure I stay on my medications. I go to AA meetings. I do what I can physically in the gym. I make it a priority."

In the hours after news of her hospitalization broke, fans of the singer took to social media with the hashtag, #HowDemiHasHelpedMe to talk about how she and her music have helped them with their own struggles.

Lovato released a single in June called, "Sober" in which she revealed she had relapsed after six years of sobriety.
"I'm sorry for the fans I lost who watched me fall again," Lovato sings on the track. "I want to be a role model but I'm only human. I'm sorry that I'm here again. I promise I'll get help."

Lovato has been touring and promoting her music in recent months.

She last performed July 22 at the California Mid-State Fair in Paso Robles, California.

CNN has reached out to Lovato's representative for comment